As the air cools and the leaves begin their vibrant transition, Missoula is a beautiful place to visit. Local residents don't allow the cool air to prevent them from enjoying the exquisite landscape that surrounds them, and neither should you. Here are a few hiking and walking paths that are popular around Missoula. Don't let the word "popular" deter you, even if there are other people on the trails, there is plenty of room and beauty for everyone to enjoy.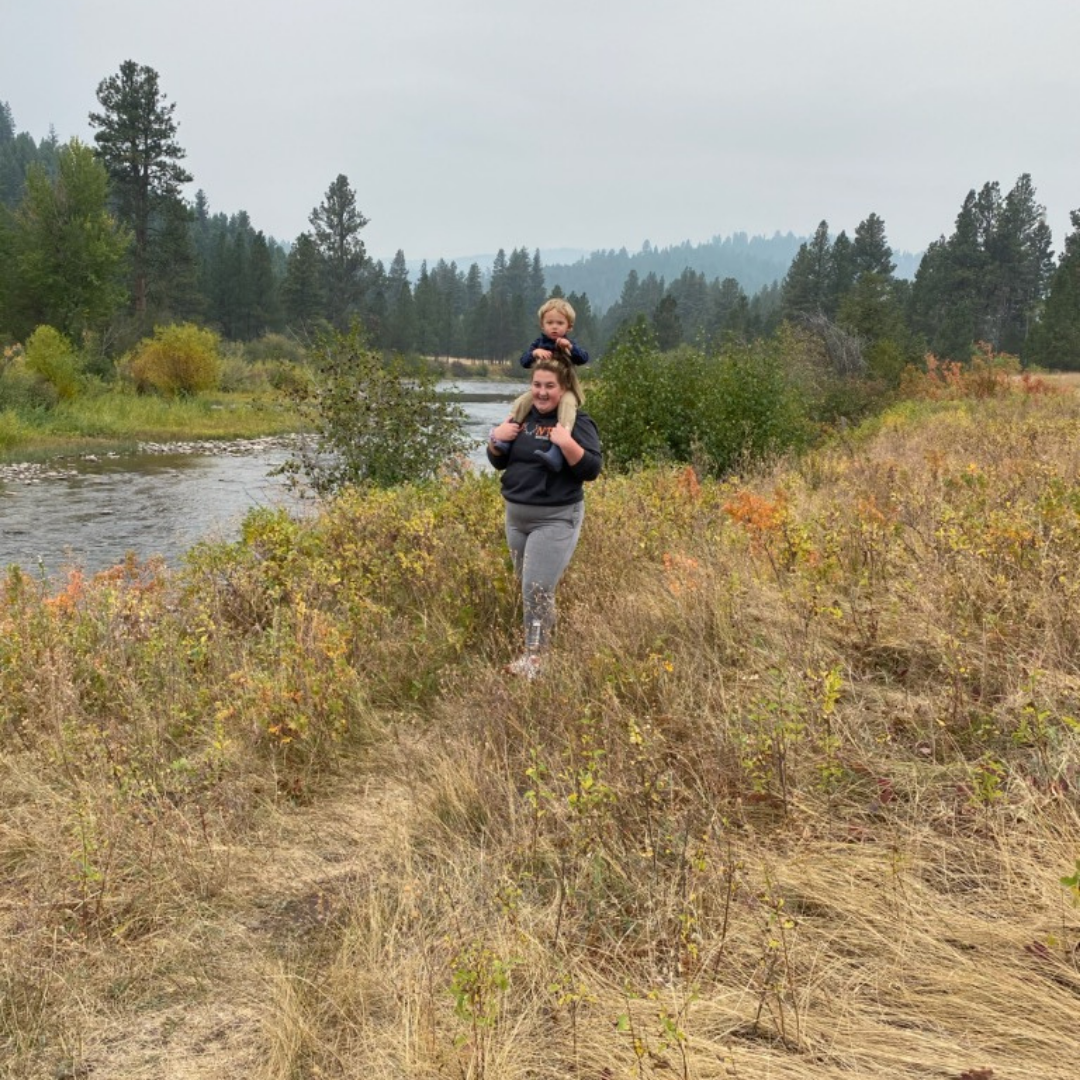 1.) The "M" trail. This popular trail provides stunning views of the changing trees in Missoula and the surrounding valleys. The "M" on the west face of Mount Sentinel has been a Missoula landmark since 1908. A hike to the "M" is a favorite Missoula outing for people of all ages. It doesn't take long for you to get a great view of the University of Montana. As you gain elevation, the view expands to include the Missoula Valley, the Clark Fork River and distant mountains. While the trail is less than a mile long, the hike can be quite strenuous. It is a steep path with 11 switchbacks. Most people stop when they reach the "M," but you can continue to hike for about another mile on one of two routes to the top of Mount Sentinel. The view from the top of the mountain is even more impeccable. To the north, across Hellgate Canyon, you'll see Mount Jumbo and the Rattlesnake National Recreation Area and Wilderness. To the south, you can see the Bitterroot Mountains.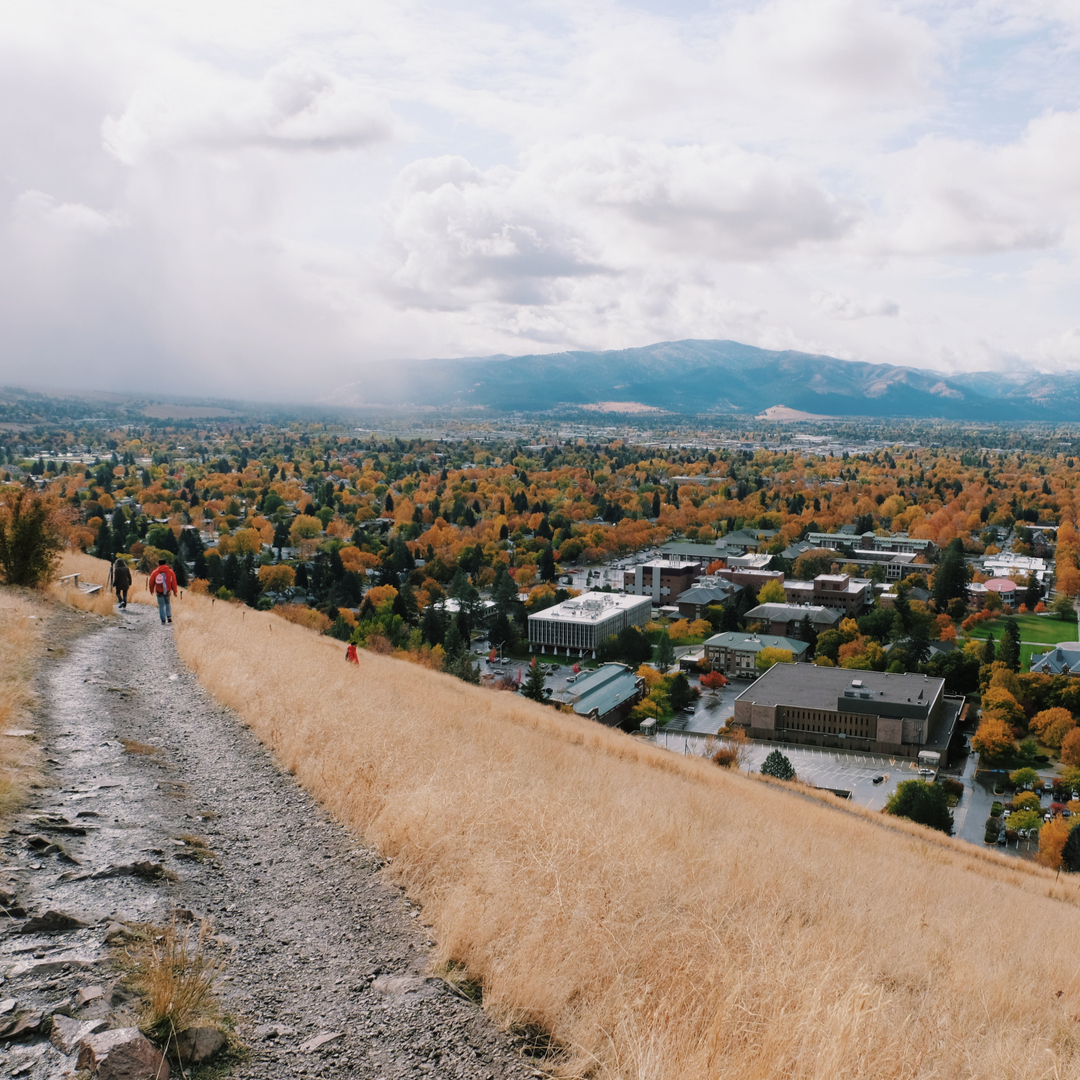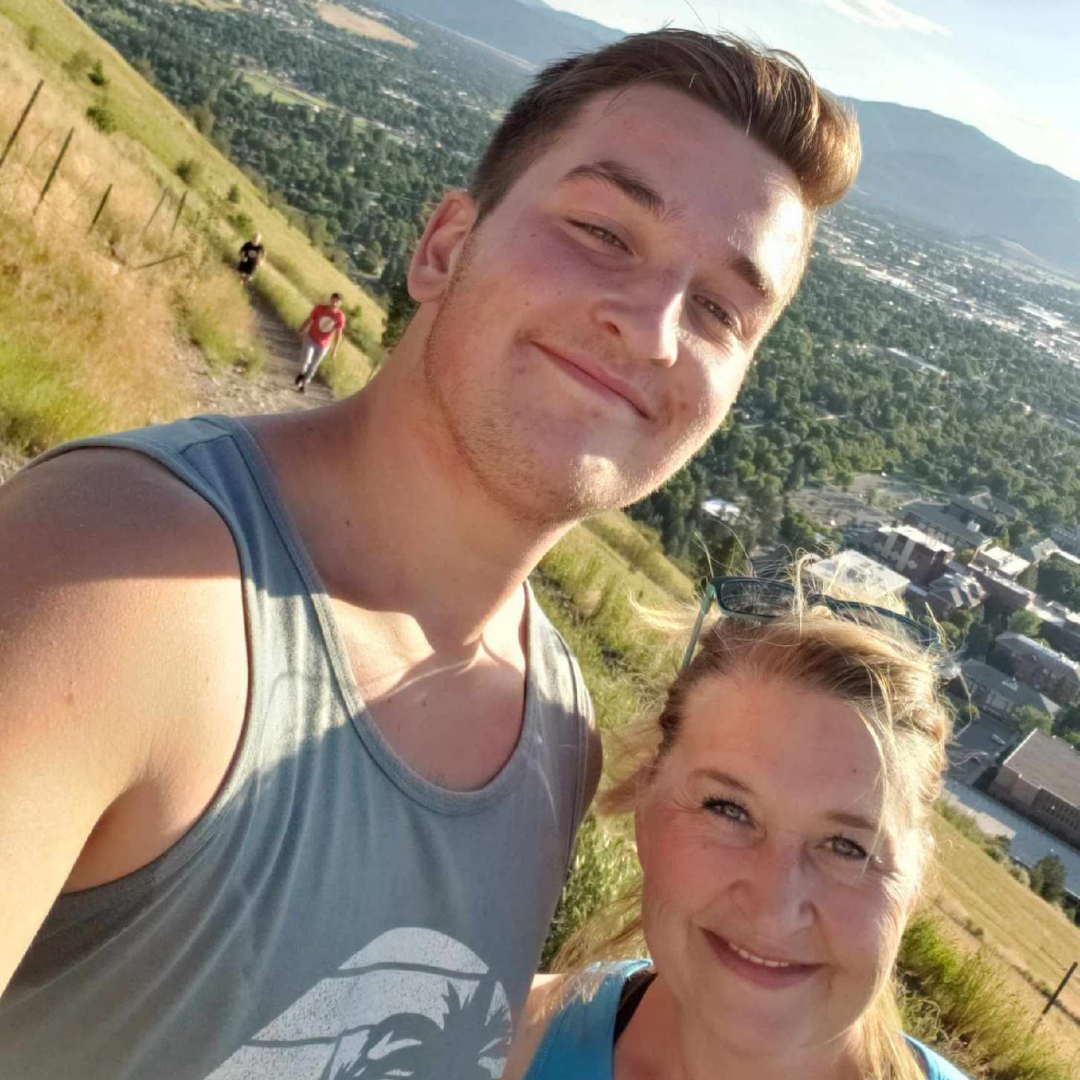 2.) Mount Jumbo or the "L" trail. Mount Jumbo rests on the north side of the Clark Fork River across from Mount Sentinel. The "L" stands for Loyola Sacred Heart Catholic High School. Shorter than Mount Sentinel, Jumbo stands 808 feet tall with an elevation of 4,772 feet. Large herds of elk and deer winter on the steep hillsides. The "L" trail is shorter, less steep and has fewer switchbacks than the "M" trail, making it an easier hike.
3.) Rattlesnake National Recreation Area. Just a short drive from Missoula is the Rattlesnake National Recreation Area. Take a long hike or simply sit by the creek and marvel at the beauty of the changing seasons. Few communities enjoy a place quite like the 60,000-acre Rattlesnake National Recreation Area and Wilderness just north of Missoula. A well-developed trail network in the Rattlesnake's lower region gives you a variety of options for day trips or you can pack overnight gear and venture farther into the high-country wilderness. Despite its name, there have been no verified sightings of rattlesnakes in this area. You will, however, find ample opportunities to view many other wildlife species including beavers, deer, elk, mountain goats and black bears. During spring and fall, you can see more than 40 bird species.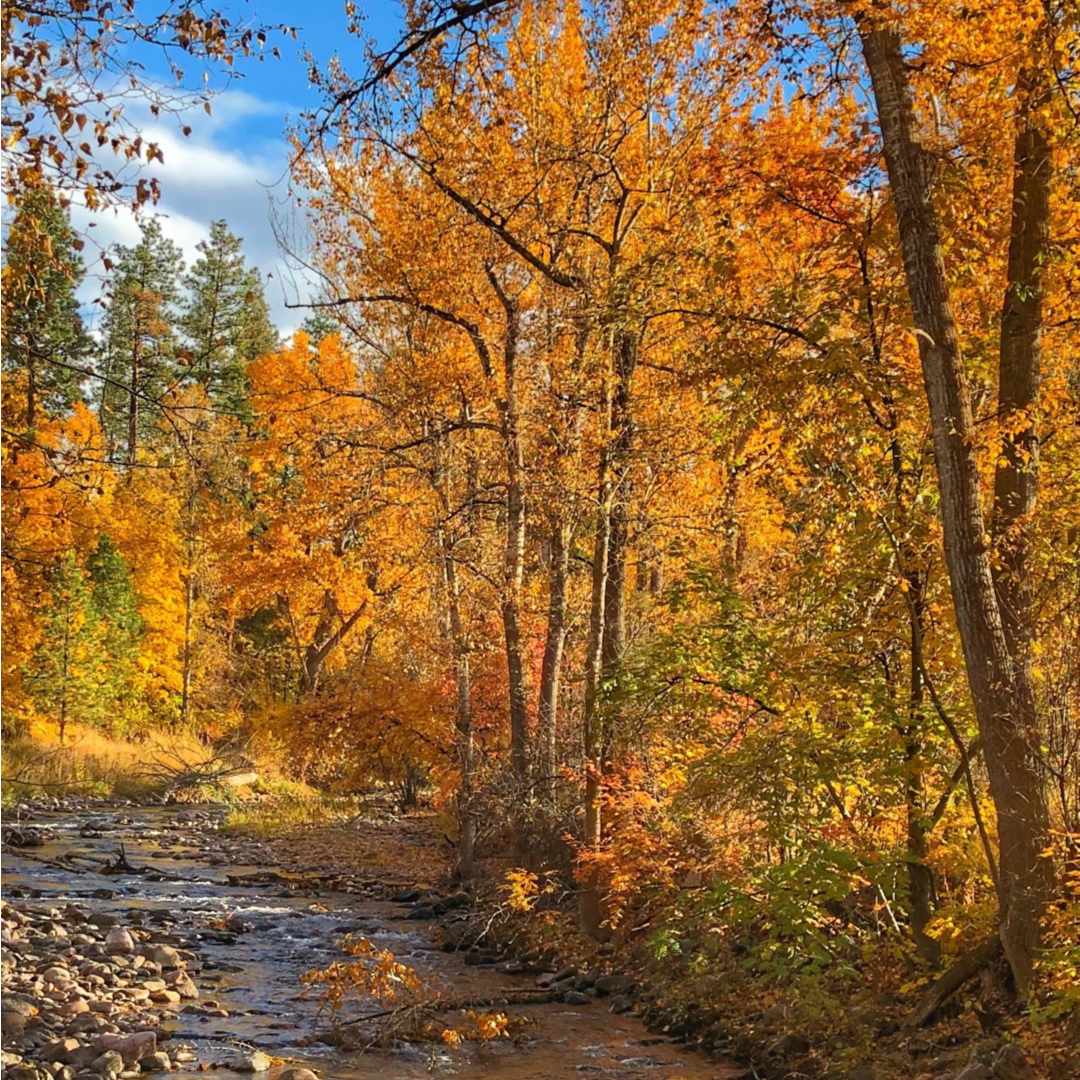 4.) Blue Mountain Recreation Area. The 5,500-acre Blue Mountain Recreation Area, just two miles southwest of Missoula, is another close-to-town area to explore. There are numerous trails that wind up and around the mountain, and no real "destinations." Blue Mountain is all about the journey, and what a beautiful journey it is with spectacular views of Missoula, wildflowers and colorful birdlife, including bluebirds, meadowlarks, grosbeaks, and crossbills. The trails are well marked by numbers, so just explore until you get tired.
5.) Pattee Canyon Recreation Area. Pattee Canyon has been a favorite Missoula recreation spot since the 1930s. The recreation area has pleasant picnic grounds shaded by large ponderosa pines and a well-developed network of foot, horse, bicycle and cross-country ski trails.
6.) Water Works hill. This quick and easy hike up Waterworks (or the peace sign hill as seen from downtown) offers a full panorama of Missoula and the Rattlesnake area. The hillsides feature rare communities of cushion plants, including the Missoula phlox and bitterroots. They also provide birds'-eye views of the city's railroad yards, downtown and into the Bitterroot Valley.
7.) Greenough Park. Located just outside of town and following the Rattlesnake Creek, Greenough Park is the perfect place to spend a fall day. You will feel like you are miles from town, even though you are far from that!
8.) The Clark Fork Riverwalk offers a hidden oasis within downtown Missoula that features charming wooden bridges over the river and views of the historic district.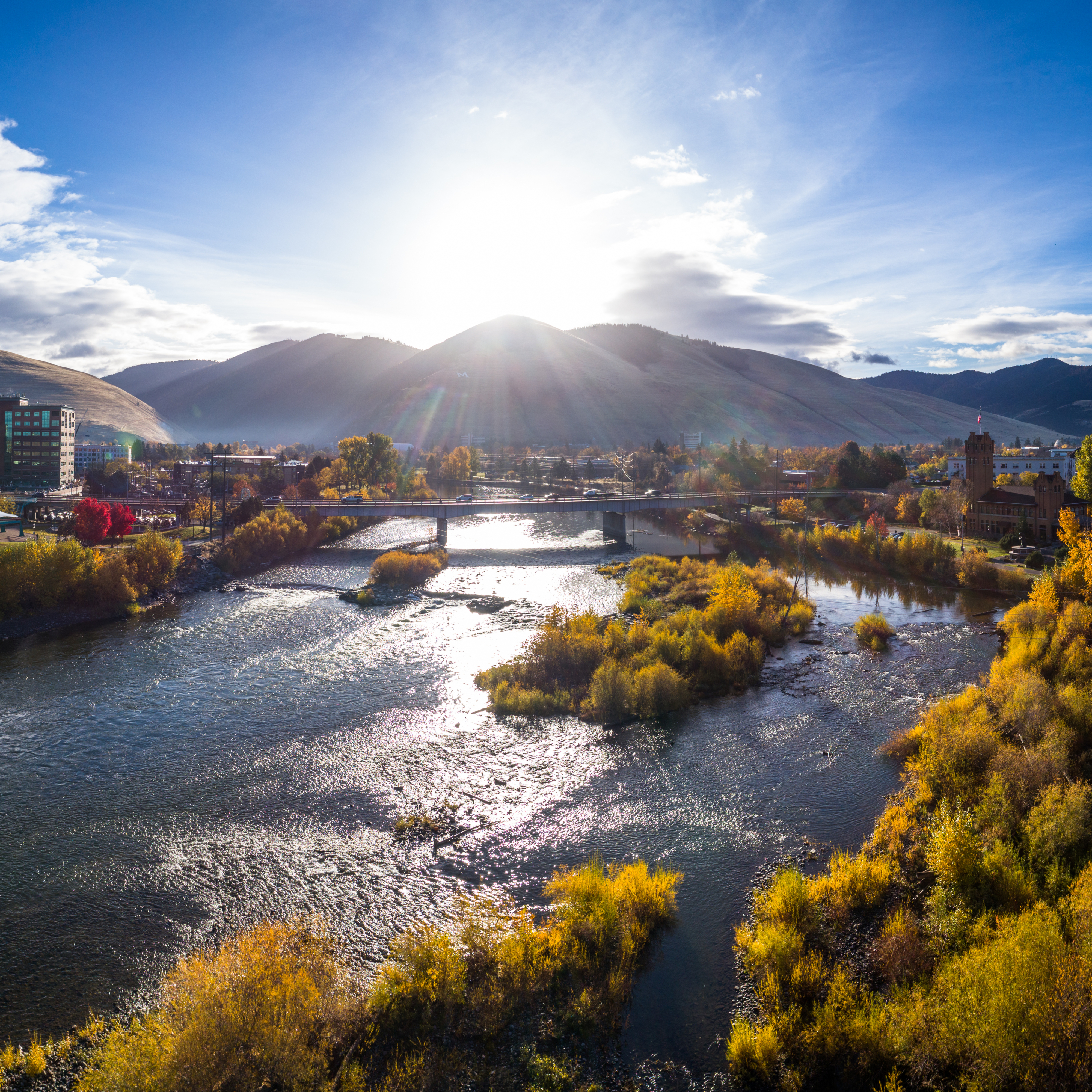 9.) Missoula's Riverfront Trail. Snaking alongside the Clark Fork River, Missoula's Riverfront Trail runs about 3.5 miles north and south through the center of town. This wide-length dirt path is perfect for leisurely walking, running the dog, or taking a scenic waterfront bike ride through town. Along the way you'll find several riverfront parks, playgrounds, sports fields, and a number of Missoulians enjoying their time outside.
10.) Down Town Missoula. Walk the beautiful tree-lined streets of Missoula's lively downtown around mid to late October when the colors will reach their peak brilliance. You will find plenty of places to eat, or warm up with a warm cup of coffee or tea, or take a load off at a local brewery.
Missoula is a wonderful mixture of town and back country. It is a great place to enjoy beautiful scenery, without having to go too far from the comfort of your lodging place.