Posted by Kelsey Johnson on 22nd Jan 2021
The air is brisk, the ground is covered in frost and there are snow filled clouds in the sky. You guessed it, it's winter. Winter is a beautiful time of year, full of outdoor activities such as: skiing, snowboarding, sledding and hunting. Despite the cold we enjoy remaining active outdoors. We know we need to dress appropriately with thermal underwear, wool socks, thick coats and snow pants. But wait, we are forgetting something, something very important, our skin. Not a common thought right?!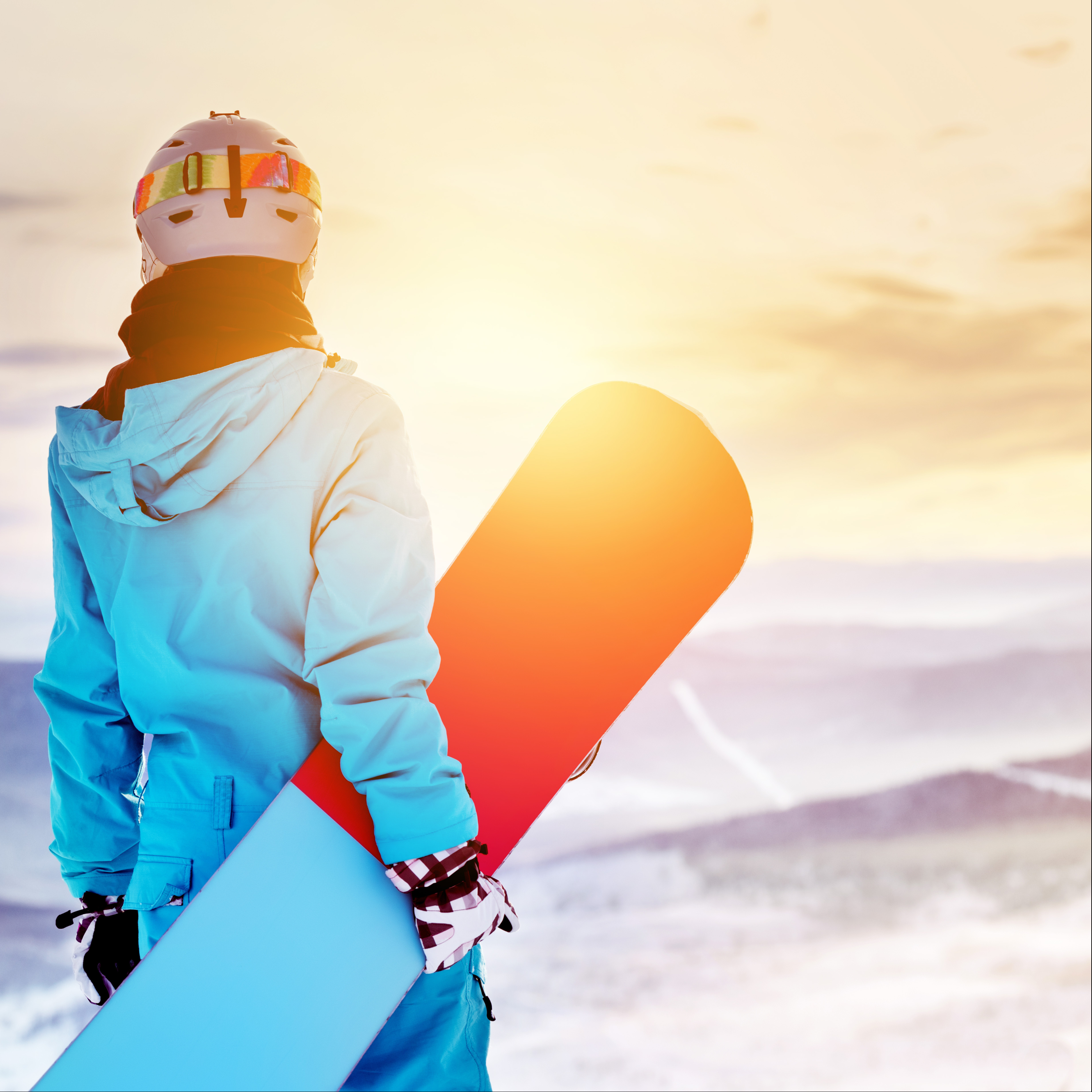 Our skin can struggle to adapt to sudden weather changes. Cold weather wreaks havoc on skin. Cold temperatures and low humidity levels result in dry air that draws moisture away from the skin. Dry indoor heat can make the problem worse, leading to cracked and even bleeding skin. Skin conditions such as eczema or psoriasis may also flare up during these cold, dry months.
Your skin is one of the most sensitive organs, and it needs constant attention if you're to maintain a smooth and youthful complexion. Changing weather can alter its texture, color, and elasticity. Remember to adjust your skincare as needed.
Here are some helpful tips and products to keep in mind for your skincare routine this winter:
1. You may not like hearing this, but if you are dealing with dry skin it is important to avoid long, hot showers. While a hot bath or shower can feel great in the winter, it can strip your skin of important oils. When possible, use warm or lukewarm water instead, including when you wash your face or hands.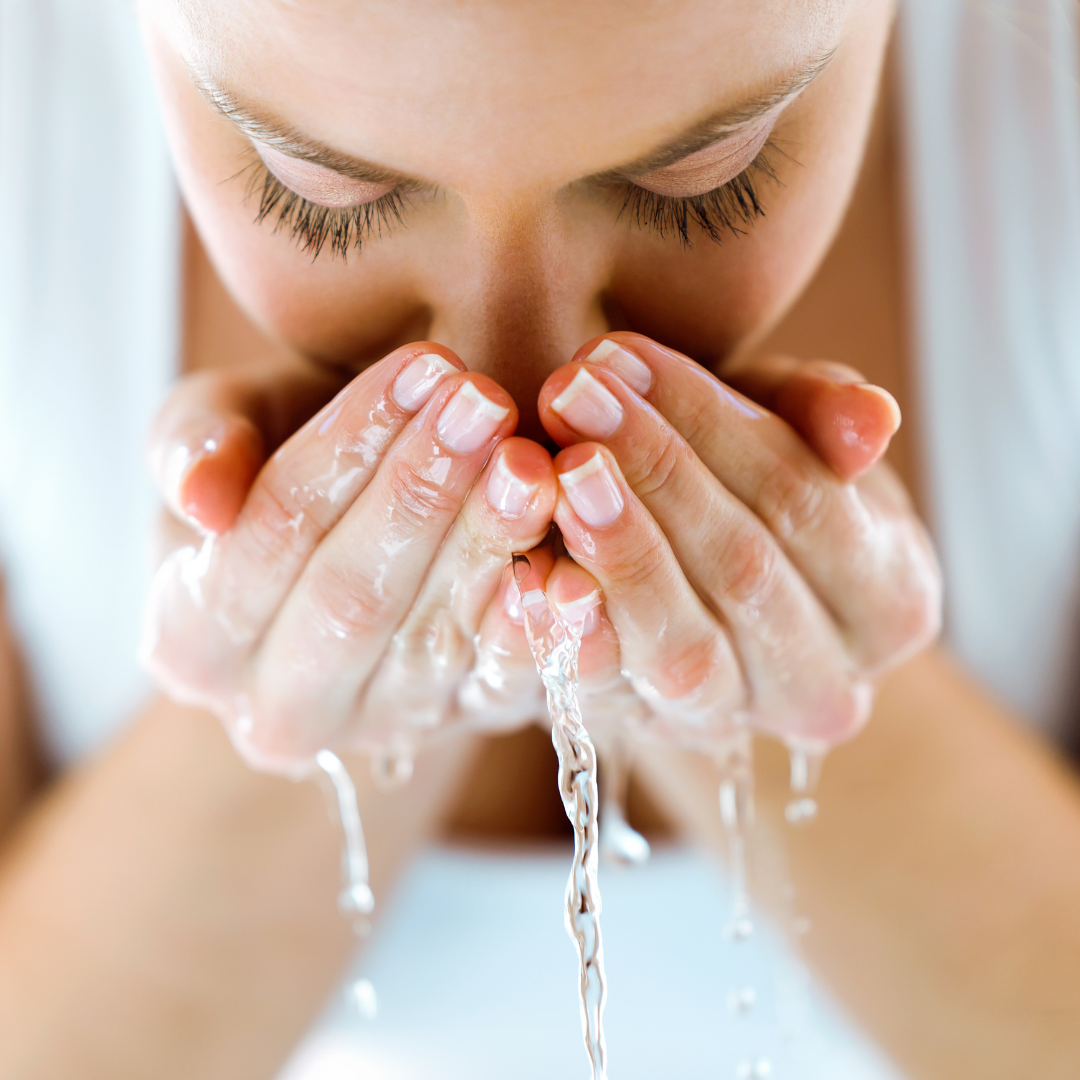 2. Use a gentle cleanser. Our Matcha Green Tea Cleanser is a unique, hard-working cleanser that gently dissolves all traces of dirt, and makeup. It removes impurities, and improves skin's radiance. Made with organic plant based oils, soothing aloe, and glycerin to leave skin soft and hydrated.This light face wash contains local, organic, cold pressed safflower and citrus to gently cleanse skin and remove dead cells that clog skin.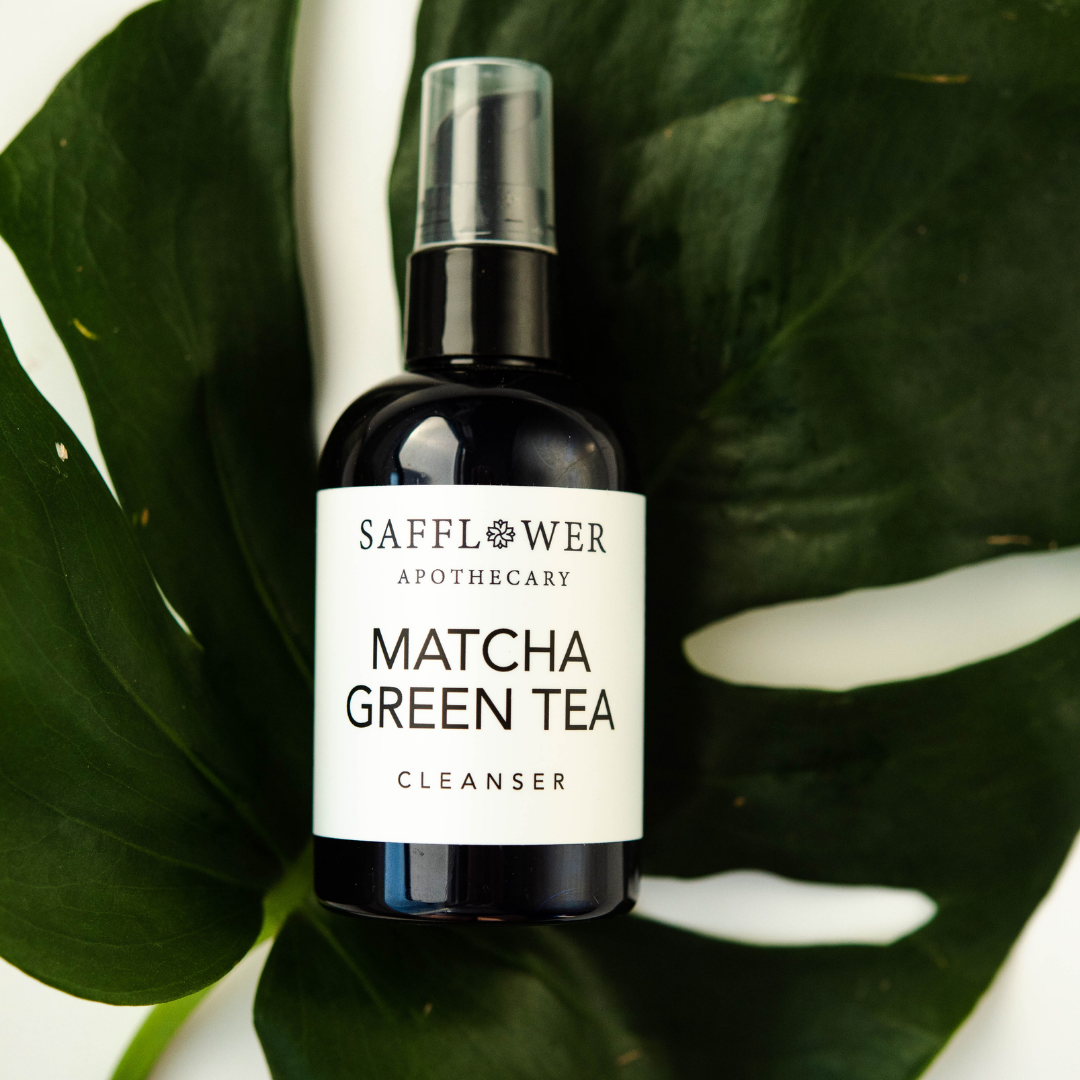 3. Choose the best winter moisturizer for your skin. The same old moisturizer you use the rest of the year may not cut it during cold and dry months. That said, thicker doesn't mean better when it comes to moisturizers. For moisturizing your face we suggest using our Helichrysum whipped moisture cream. This rich, creamy formula replenishes moisture and softens skin. It also firms and protects skin from environmental damage and reduces signs of stress and fatigue.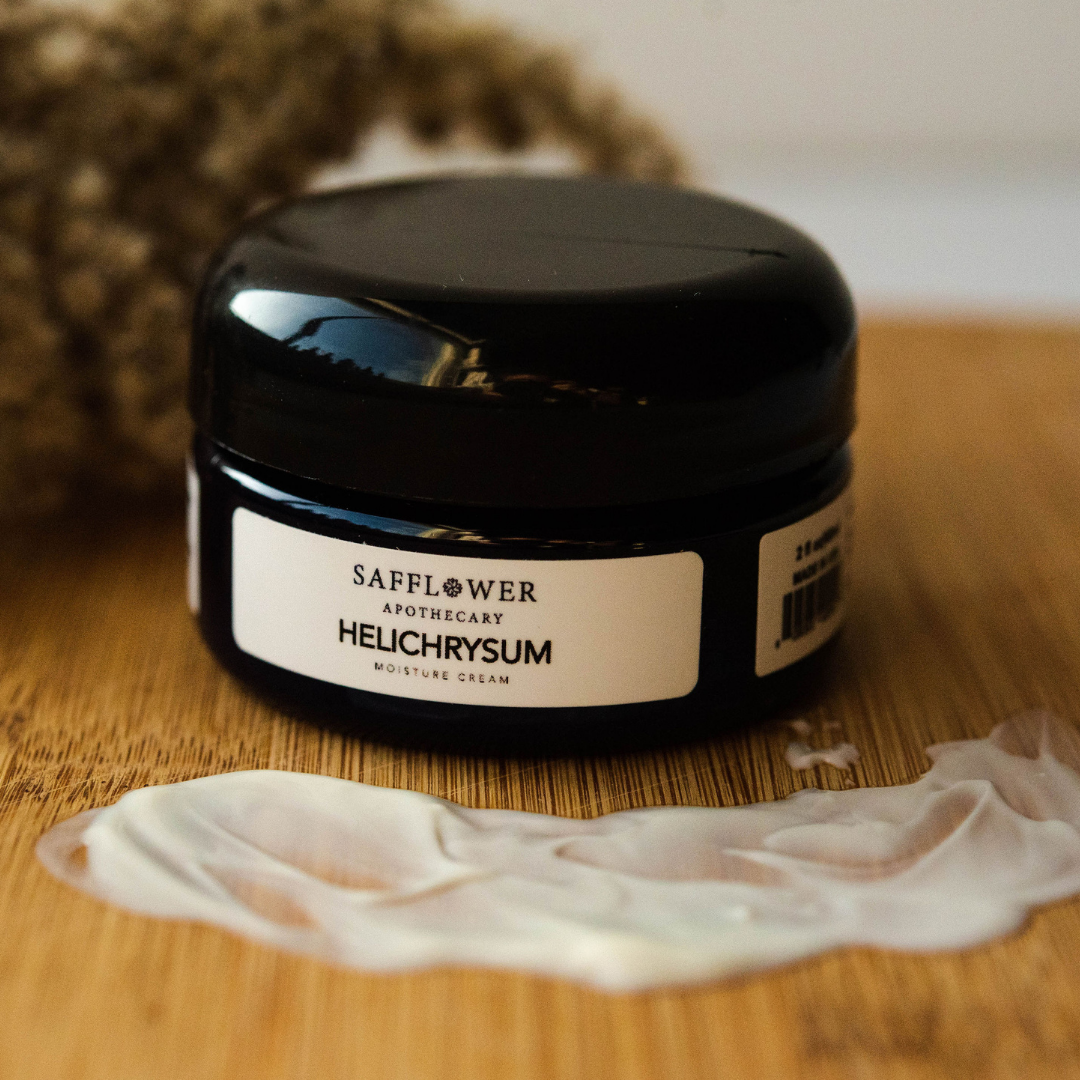 4. Use more than just 'lotion' on your body. We suggest using body butter. Body butters create a barrier on the skin to seal in moisture, as well as protecting the skin from harsh environments. Our Body Butter's have a denser consistency and are designed to hydrate and repair dry skin. They don't contain water, so they have a thicker texture than lotion and feel luxurious. They are solid at room temperature but easily melt when applied to your skin. Our body butters contain beeswax and either mango butter or cocoa butter which can moisturize the skin intensely and maximize skin hydration. They can be used on hands, feet, or wherever you need extra moisture. Conveniently they are packaged in a roll on tube for even coverage without getting on your hands.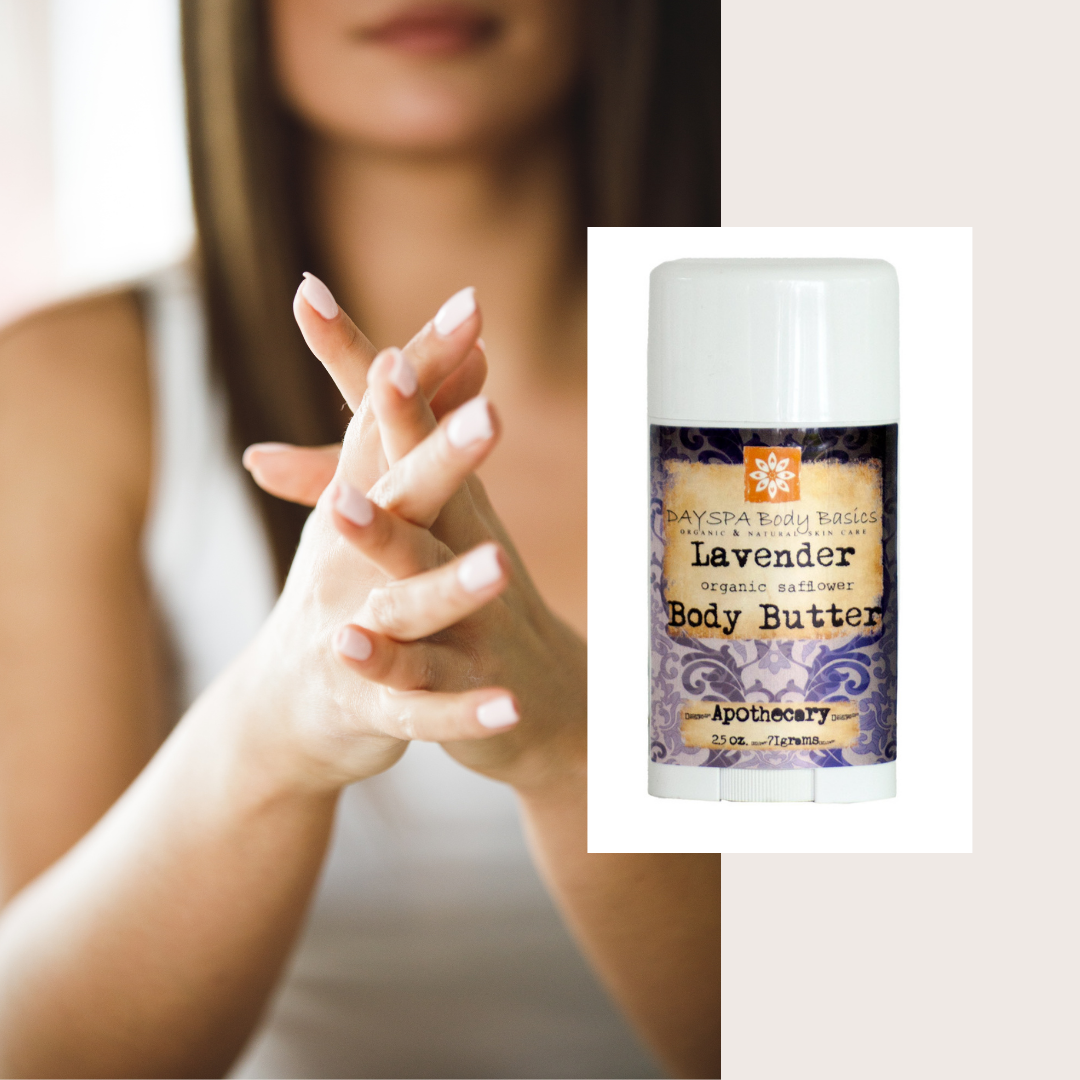 5. Exfoliate. Excess dead skin can also clog your pores and cause you to develop acne. Proper exfoliation removes the barrier of dead skin cells clogging the skin and uncovers fresh new cells below. This opens the way for moisturizing products to penetrate more deeply into the skin. We have multiple fantastic scents of sugar scrubs that can leave your skin refreshed and smooth.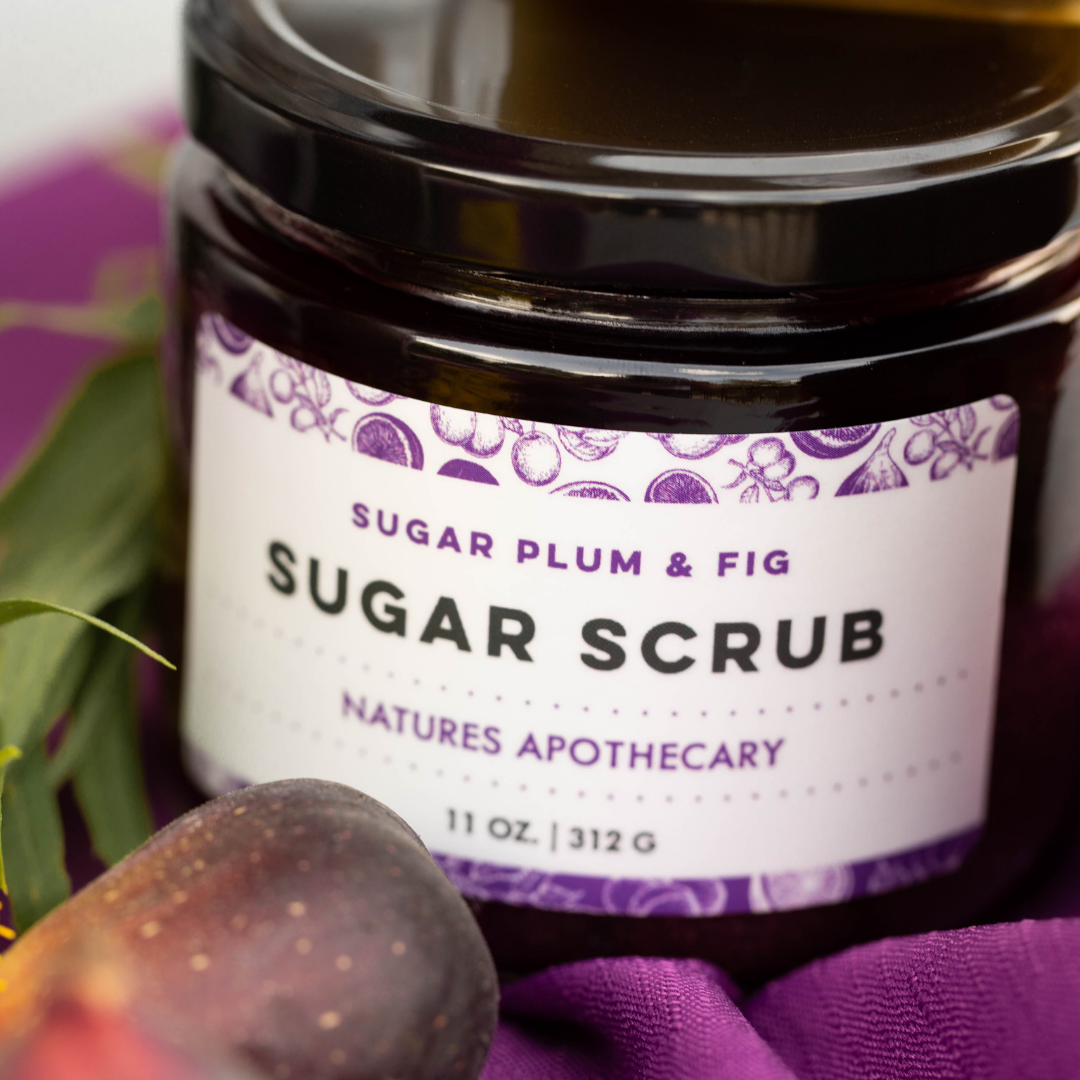 6. Don't forget your lips. The skin on your lips are one of the thinnest on the body. Plus, our lips have only a few oil glands to keep them moisturized. So keeping our lips moisturized is very important. Our lip balm is the best you will ever use! They are made up of cold pressed safflower and wild beeswax. Lip Butters absorb easily into skin, helping condition, soften, and smooth lips while preventing dryness.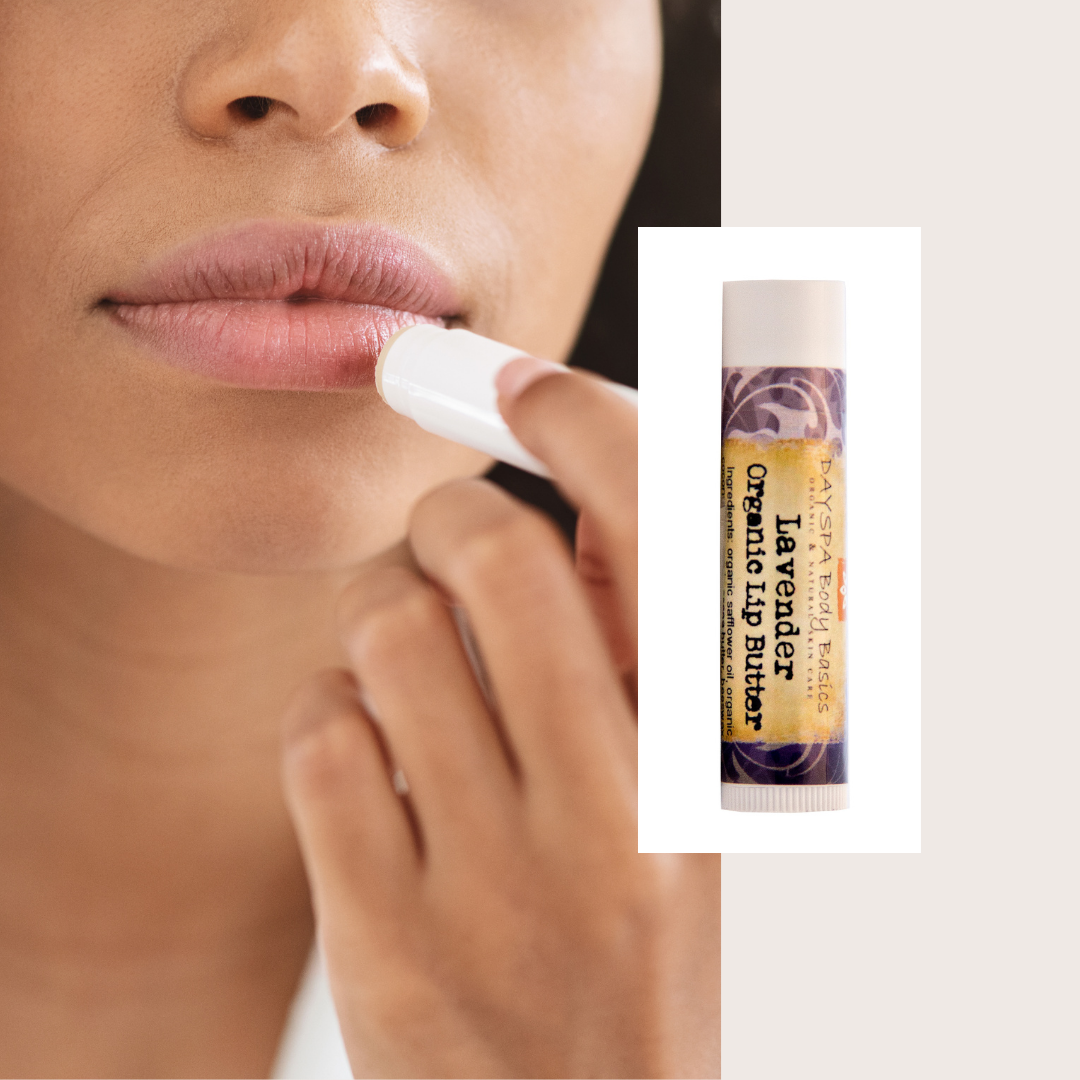 7. Hydrate, hydrate, hydrate. I cannot emphasize enough how important it is to stay hydrated. Whether the weather is hot or cold it is vital to drink lots of water. Your skin will thank you!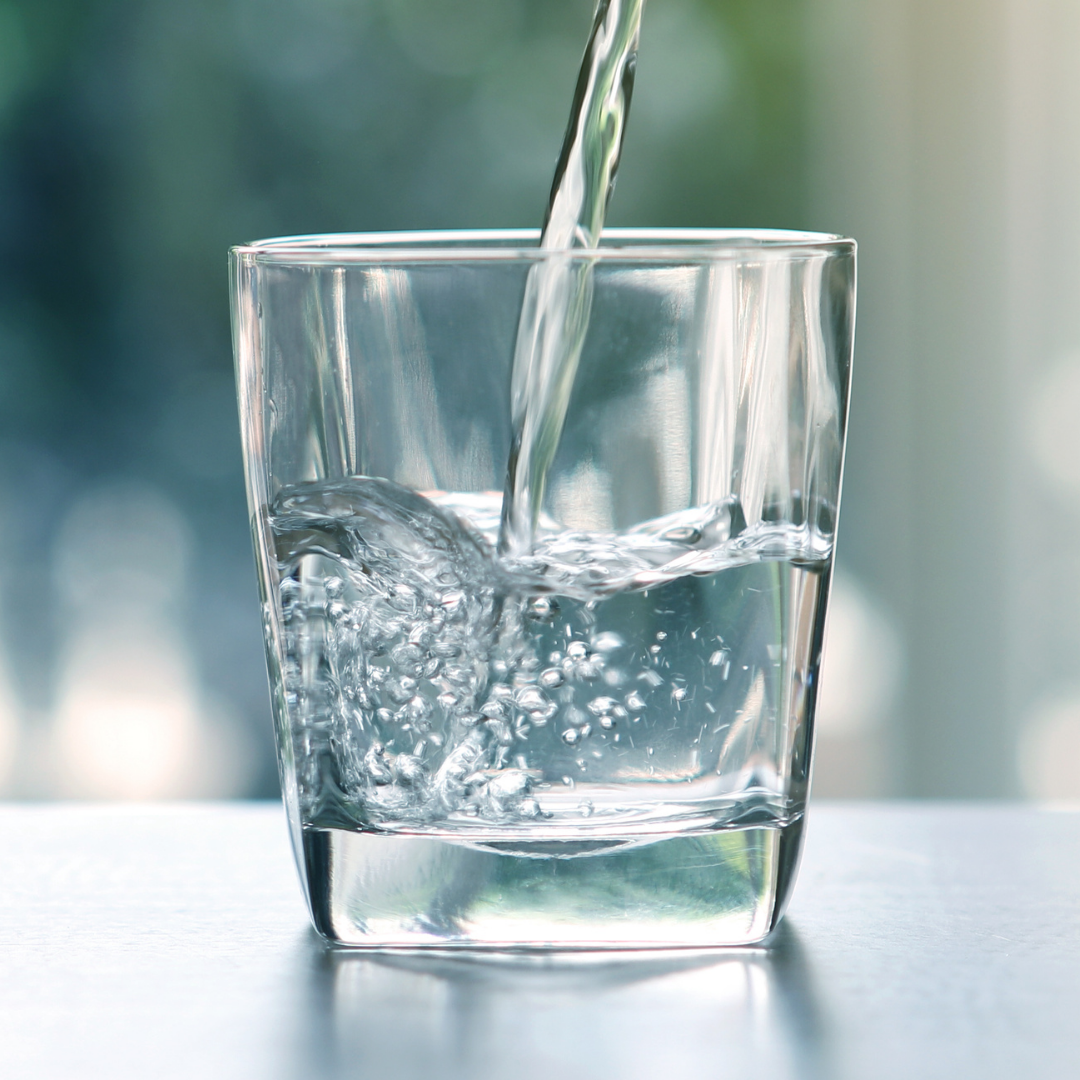 8. Don't forget to use sunscreen. It may be hard to remember in the winter, but it is important for the health of your skin. The sun still can damage your skin during the winter, leaving it dry and irritated. If you want a convenient sunscreen check ours out. We have an all natural sunscreen stick and powder that are easy to use and are SPF 25 broad spectrum protection from UVA & UVB.