Clary sage gets its name from the Latin word "clarus," which means "clear." It is a perennial herb that grows from May to September, and is native to the northern Mediterranean, along with some areas in North Africa and Central Asia. The plant reaches 4–5 feet in height, and it has thick square stems that are covered in hairs. The colorful flowers, ranging from lilac to mauve, bloom in bunches.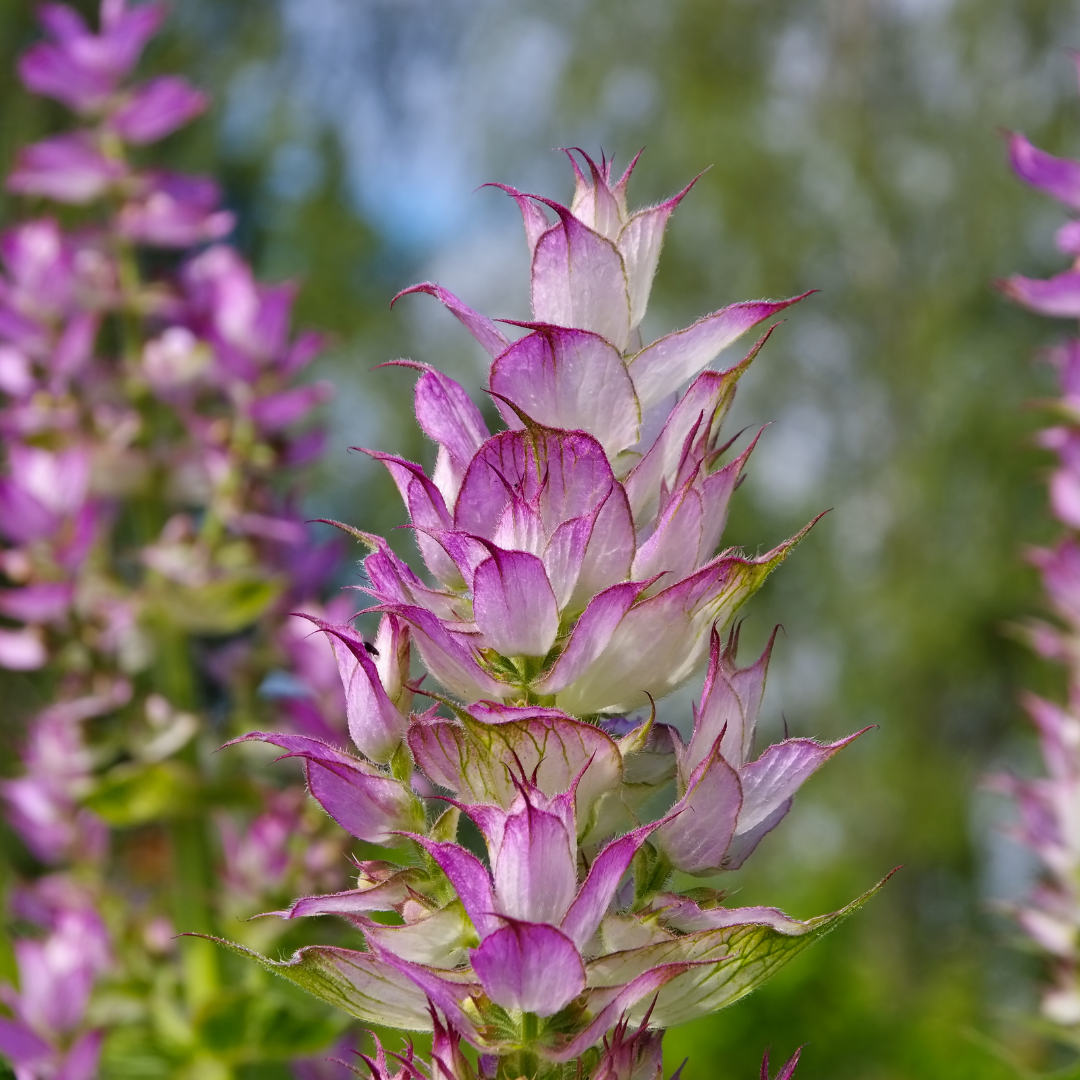 Clary Sage Essential Oil is extracted through a process of steam distillation, using the flowering tops and leaves. The essential oil that's extracted from the leaves and buds of the plant has a clean, refreshing scent.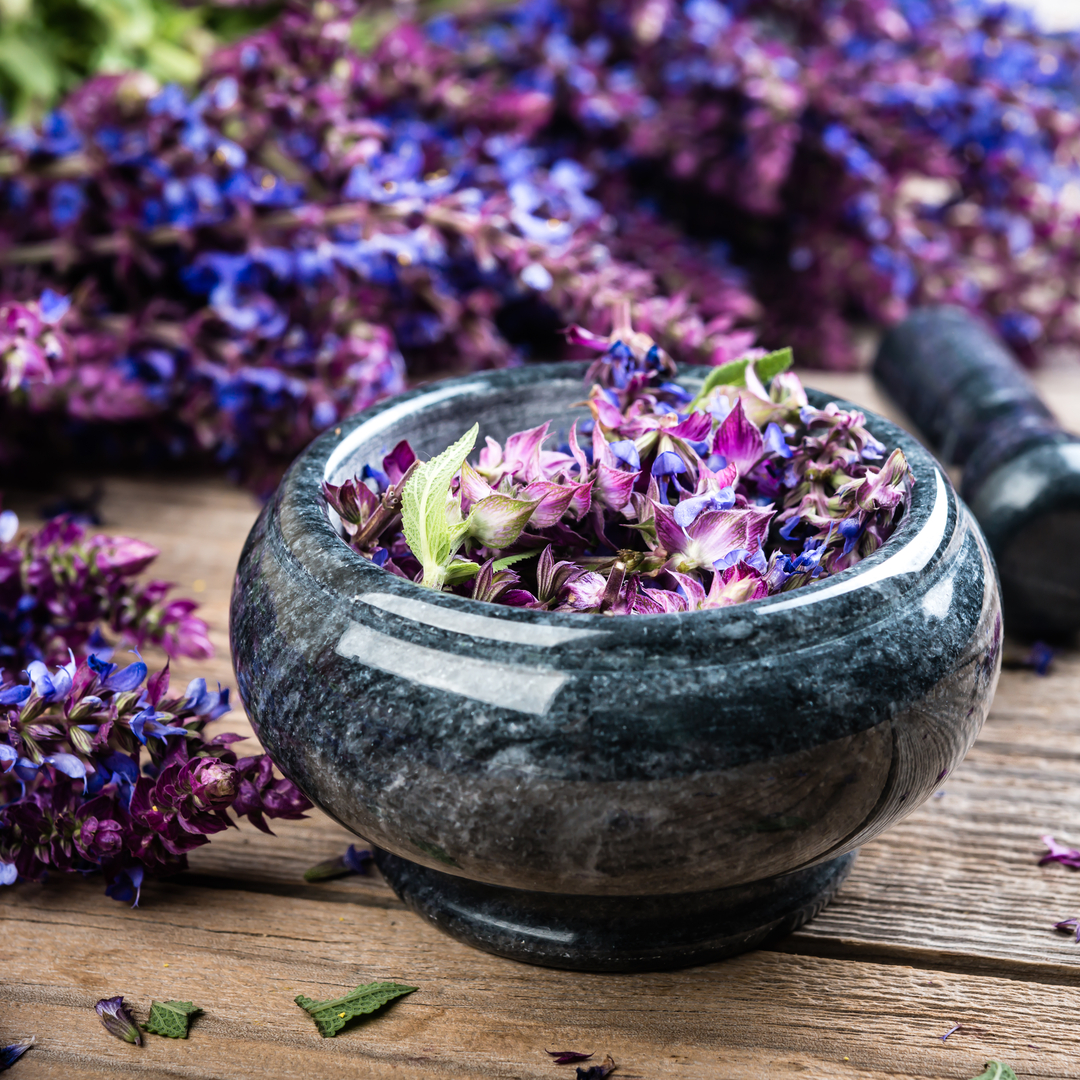 Although it is largely used in the flavoring of food, beverages, and in perfumery, Clary Sage Essential Oil came to be used in natural cosmetics for its ability to soothe skin.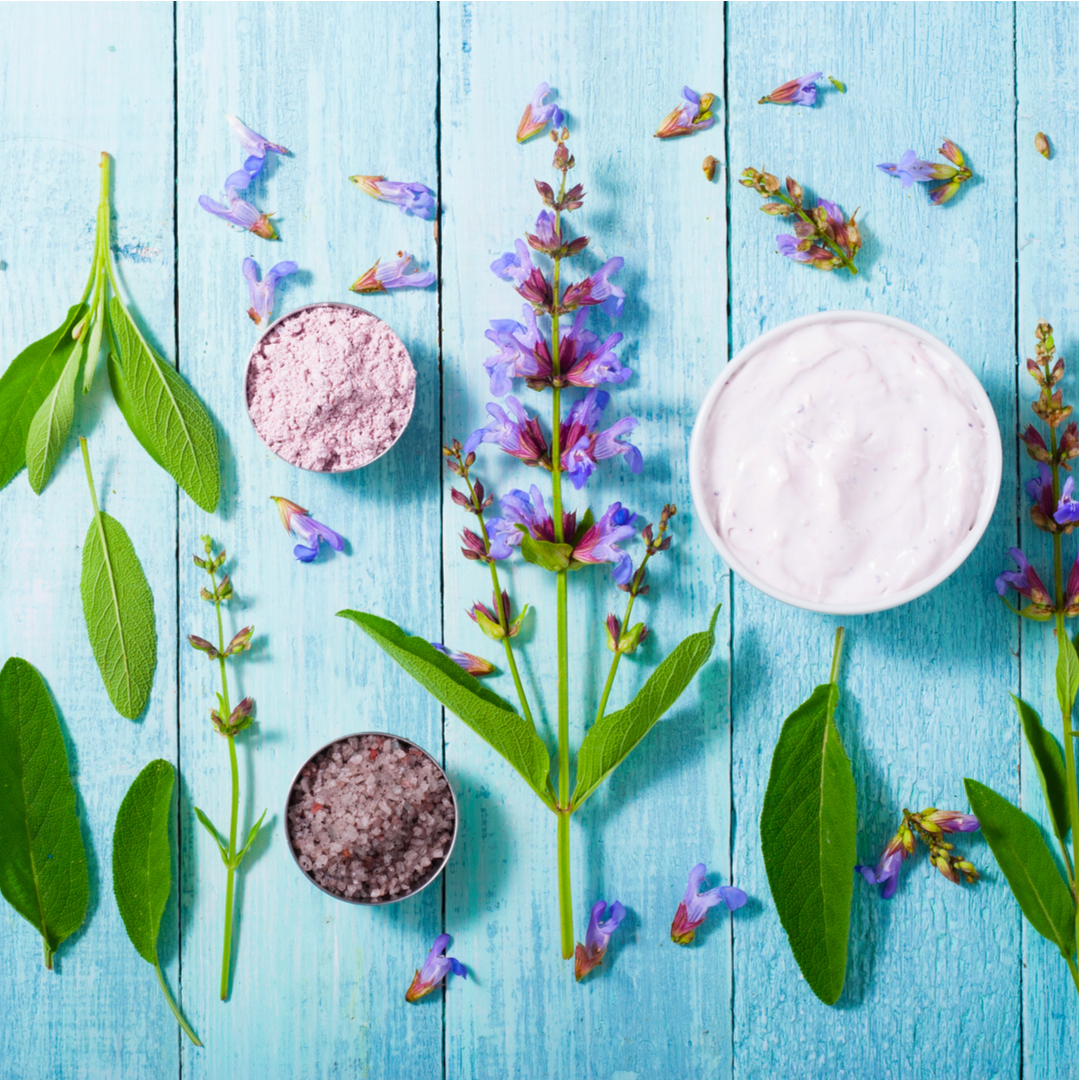 Used topically clary sage essential oil is:
Suited to both oily and dry skin types.
Exhibits a cooling property that soothes skin afflicted with inflammation and calms rashes.
Stabilizes the production of natural oil and sebum to prevent acne breakouts.
Rich in antioxidants so it tones, tightens, and strengthens the skin and muscles.
Clary sage is just one of the many natural ingredients that can benefit your skin. If you would like to learn about more than check out our "Ingredient Highlight" blogs. You can also follow us on Pinterest, Instagram and Facebook.