Lemongrass is easily identified by its pale yellowish green stalks and aromatic citrus scent. The plant resembles green onions, with a bulbous bottom but has woody, tough stalks. The flavor resembles a unique blend of tart lemon and mint. Lemongrass is a tall, perennial grass that is native to tropical regions such as Africa, Asia, Southeast Asia, Australia, and Oceania.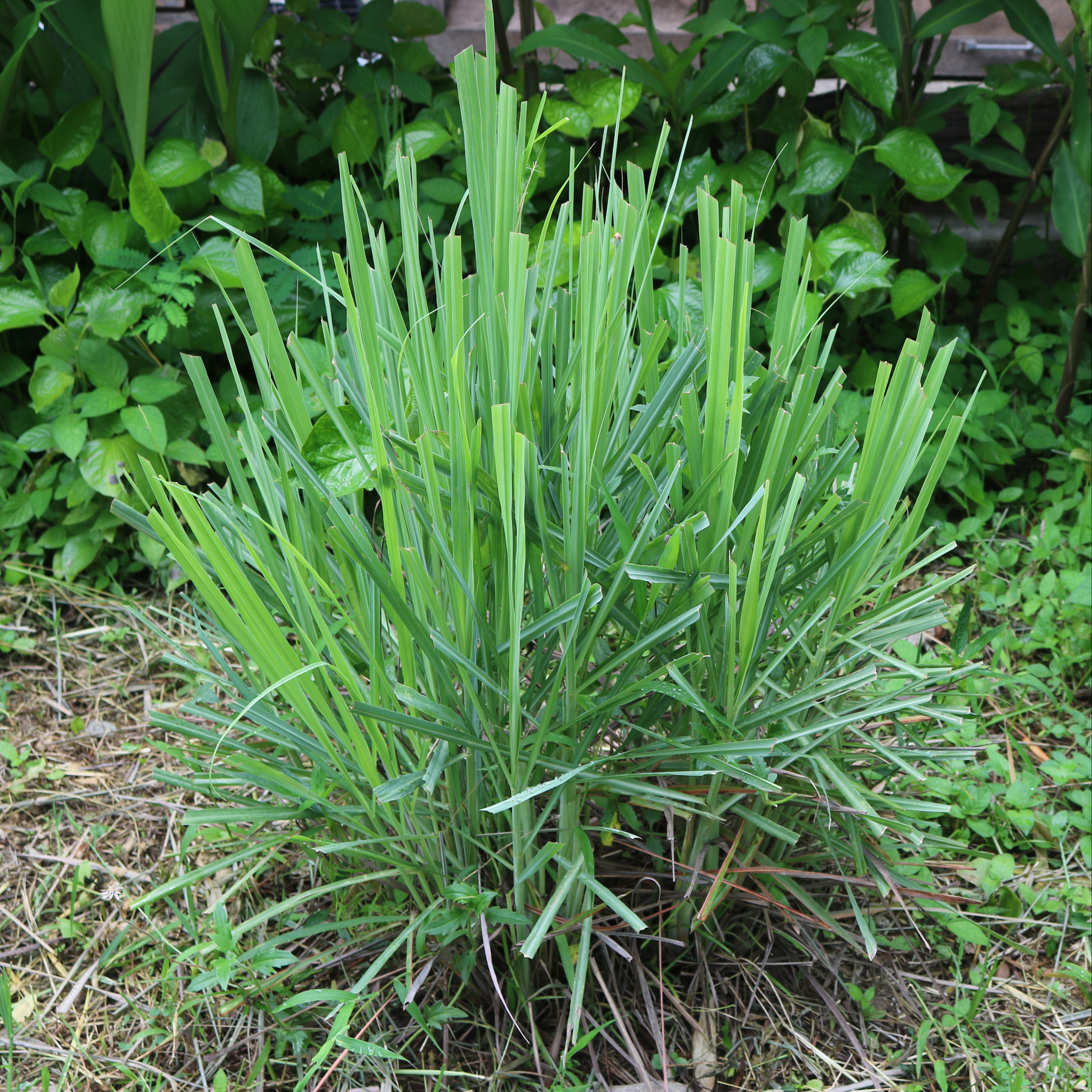 Lemongrass has been used traditionally for medicinal, cosmetic and culinary purposes. In countries like India, China, and Thailand, it has been used in beverages, desserts, and other culinary preparations for its ability to promote better digestion, boost circulation and immunity, treat infections, and relieve irregularities in menstrual cycles.
Lemongrass essential oil is derived from steam distillation of fresh or partly dried lemongrass leaves. The oil ranges in color from yellow to amber and has a fresh, sweet, grassy and citrus-like aroma. Uses for lemongrass essential oil are wide ranging. Lemongrass Oil can relieve muscle aches and body pains including headaches and discomforts associated with arthritis.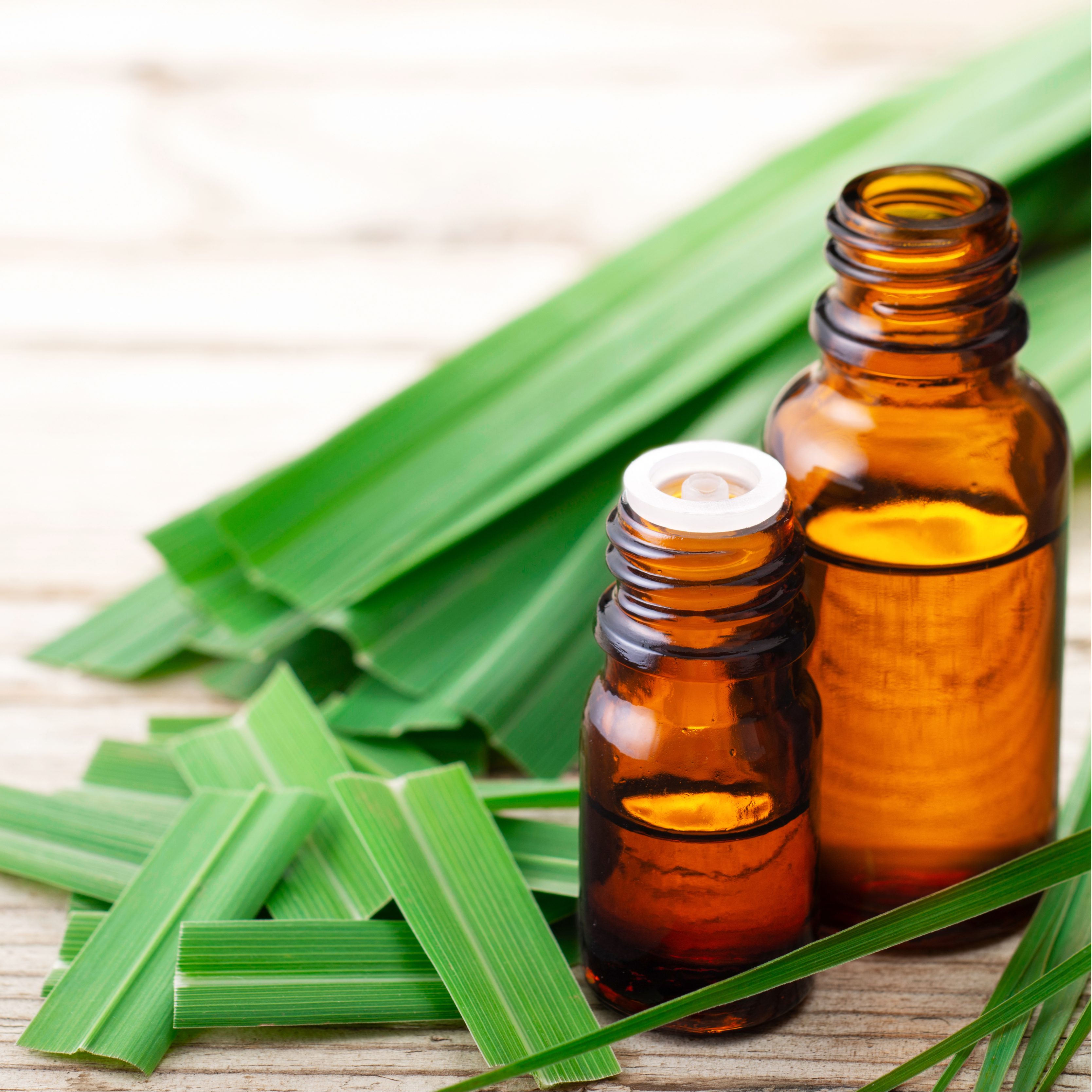 Lemongrass is put into shampoo and body washes because it can strengthen hair, stimulate its growth, and relieve itchiness and irritation on the scalp. It is also used in many skincare products because it can reduce the appearance of cellulite and treat skin conditions like acne. The anti-inflammatory properties relieve redness, itching, and swelling. Lemongrass cleans pores and strengthens skin tissues, leaving you with glowing and evenly toned skin.
In aromatherapy, Lemongrass acts as a natural perfume and is a non-toxic air freshener that creates a relaxing atmosphere and deodorizes unpleasant scents. The scent of lemongrass is known to refresh and even uplift moods to prevent depression. It can relieve anxiety, stress, irritability, lethargy, nervousness, and insomnia.
We have a fabulous Gift Box that feature some of our lemongrass products. This box is everything you need to create a Luxurious Aromatherapy Home Spa Treatment.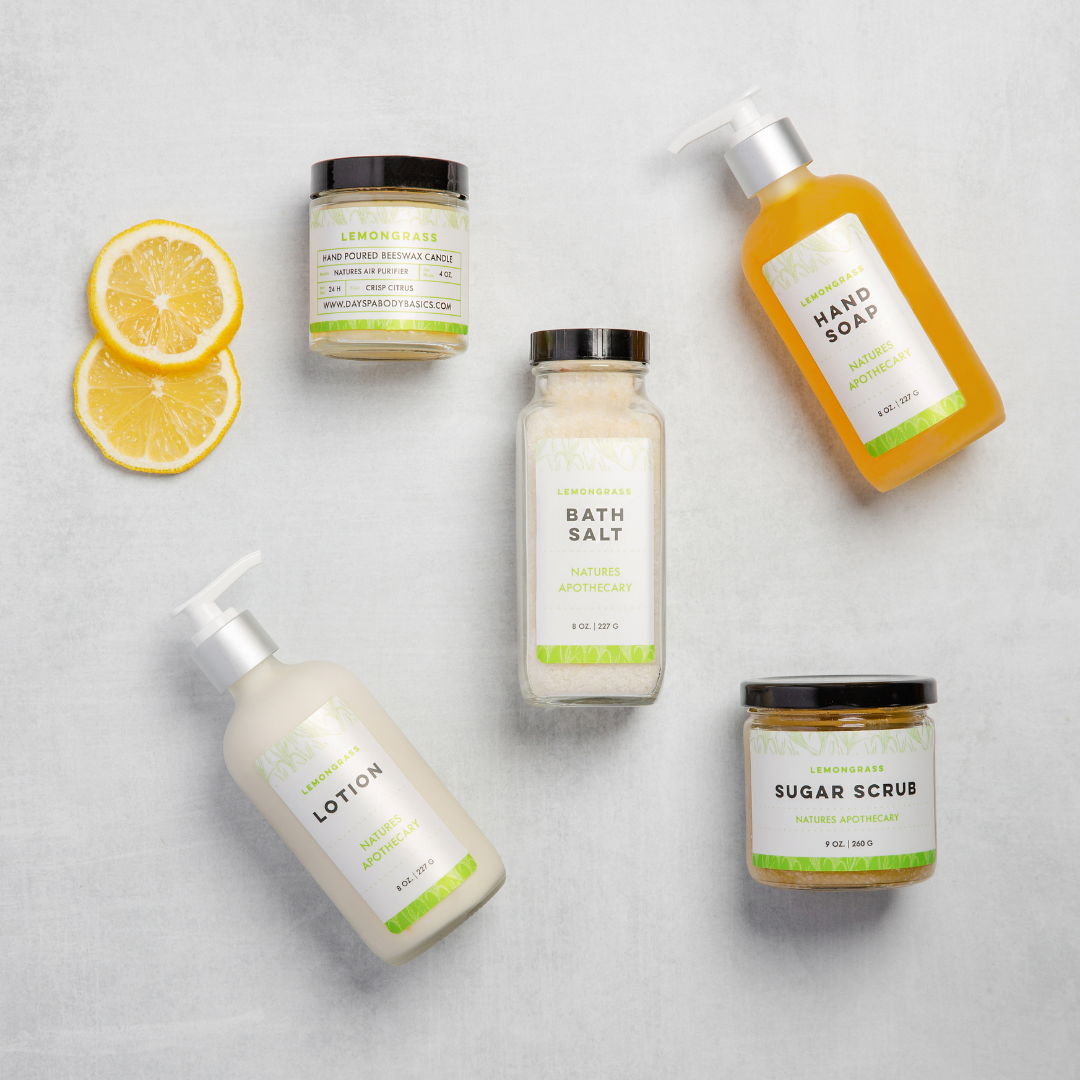 This gift box includes:
Lemongrass Liquid Hand Soap: Made with plant-based oils, soothing aloe, and glycerin, our liquid hand soap will leave your skin feeling soft and hydrated. It's sulfate-free formula that won't strip your skin of its natural oils.
Lemongrass Luxury Lotion: A luxurious, creamy, hydrating hand & body lotion made from organic, vitamin-rich Montana safflower oil, skin-loving, luxurious, organic coconut oil, soothing aloe, and naturally healing, organic honey. Our fast -absorbing formula helps nourish and protect dry skin, leaving it feeling soft and smooth. Non-greasy and gentle enough for everyday use.
Lemongrass Bath Salt: Our bath salts are a mix of dead sea salts and Epsom salt. The waters of the Dead Sea have been renowned for their therapeutic effects since ancient times. The balance of the salts in Dead Sea water is magnesium, potassium, calcium chloride, and bromides. Epsom Salt is known scientifically as hydrated magnesium sulfate, Epsom salt is rich in both magnesium and sulfate. Both magnesium and sulfate are very important but can be poorly absorbed through the stomach. Studies show that magnesium and sulfate are both easily absorbed through the skin when added to bath water.
Lemongrass Hand-Poured Beeswax Candle: Our 100% beeswax candles burn with almost no smoke and clean the air by releasing negative ions into the air. These negative ions can bind with toxins and help remove them from the air. Our candles maybe helpful for those with asthma or allergies and they are effective at removing common allergens like dust and dander from the air. Beeswax candles burn more slowly than paraffin and soy candles so they last much longer.
Lemongrass Organic Sugar Scrub: Sugar scrubs promote circulation while exfoliating your skin. Regular exfoliation provides better absorption of lotions and sugar scrubs promote circulation while exfoliating your skin. Regular exfoliation provides better absorption of lotions and helps reduce ingrown hairs on waxed or shaven skin. Use our organic sugar scrub 2-3 times a week to see a dramatic difference in the way your skin looks and feels.
Packaged in a keepsake wood box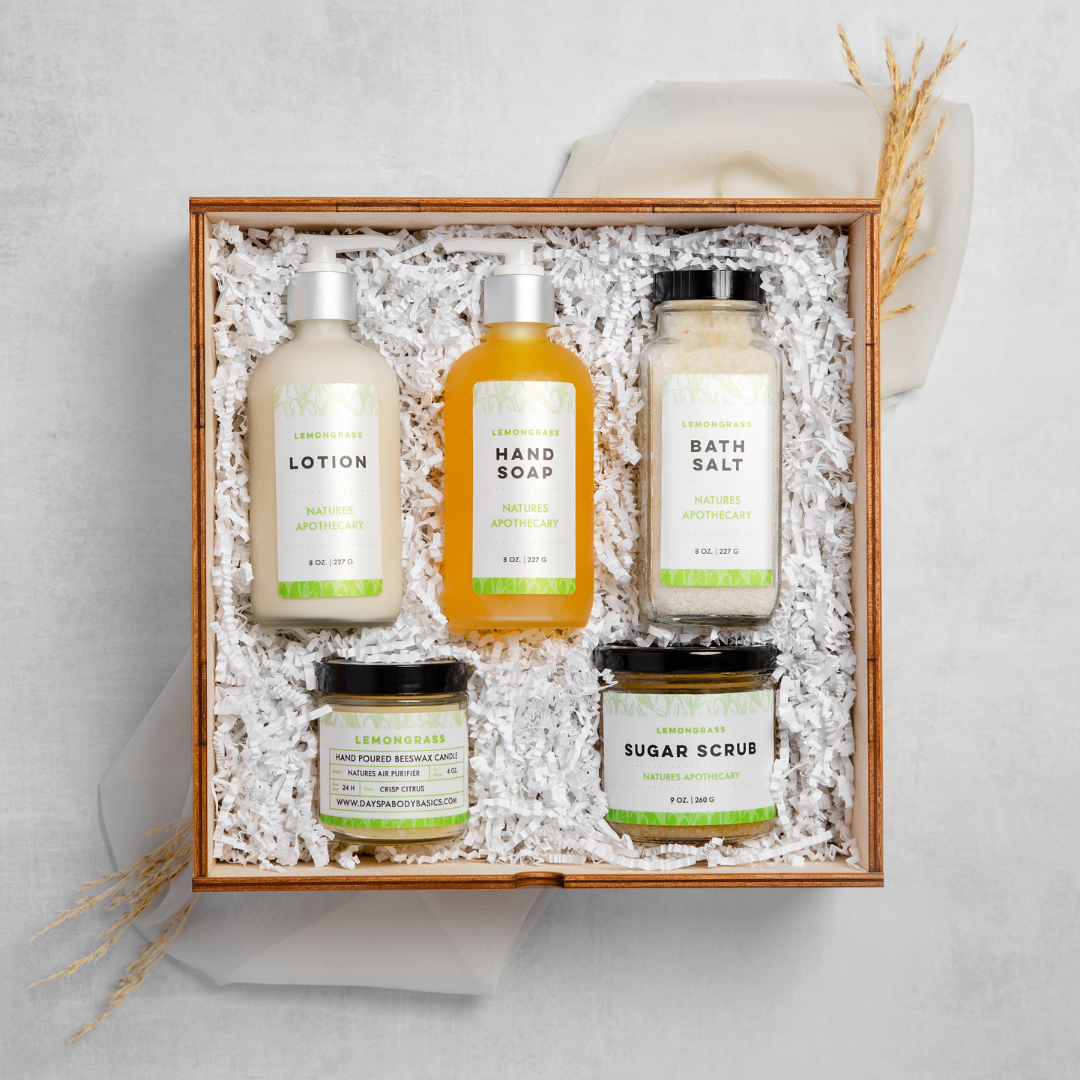 This box is a perfect gift for a loved one or for yourself. We all need a little TLC. Check out our variety of gift boxes. If you enjoyed our blog, and like to learn about natural ingredients and how we can benefit from using them, then check out our other "Ingredient Highlight" blogs. You can also follow us on Facebook, Instagram and Pinterest.