Posted by Kelsey Johnson on 25th Dec 2020
Candles have been used throughout the history of mankind. Candles have been a source of light for more than 5,000 years, yet little is known about their origin. The earliest use of candles is often attributed to the Ancient Egyptians, who made torches by soaking the pithy core of reeds in melted animal fat. Candles have come a long way since their initial use. While they are no longer used as a major source of light, they continue to grow in popularity and use. Today, candles serve to soothe the senses, and to improve home decor.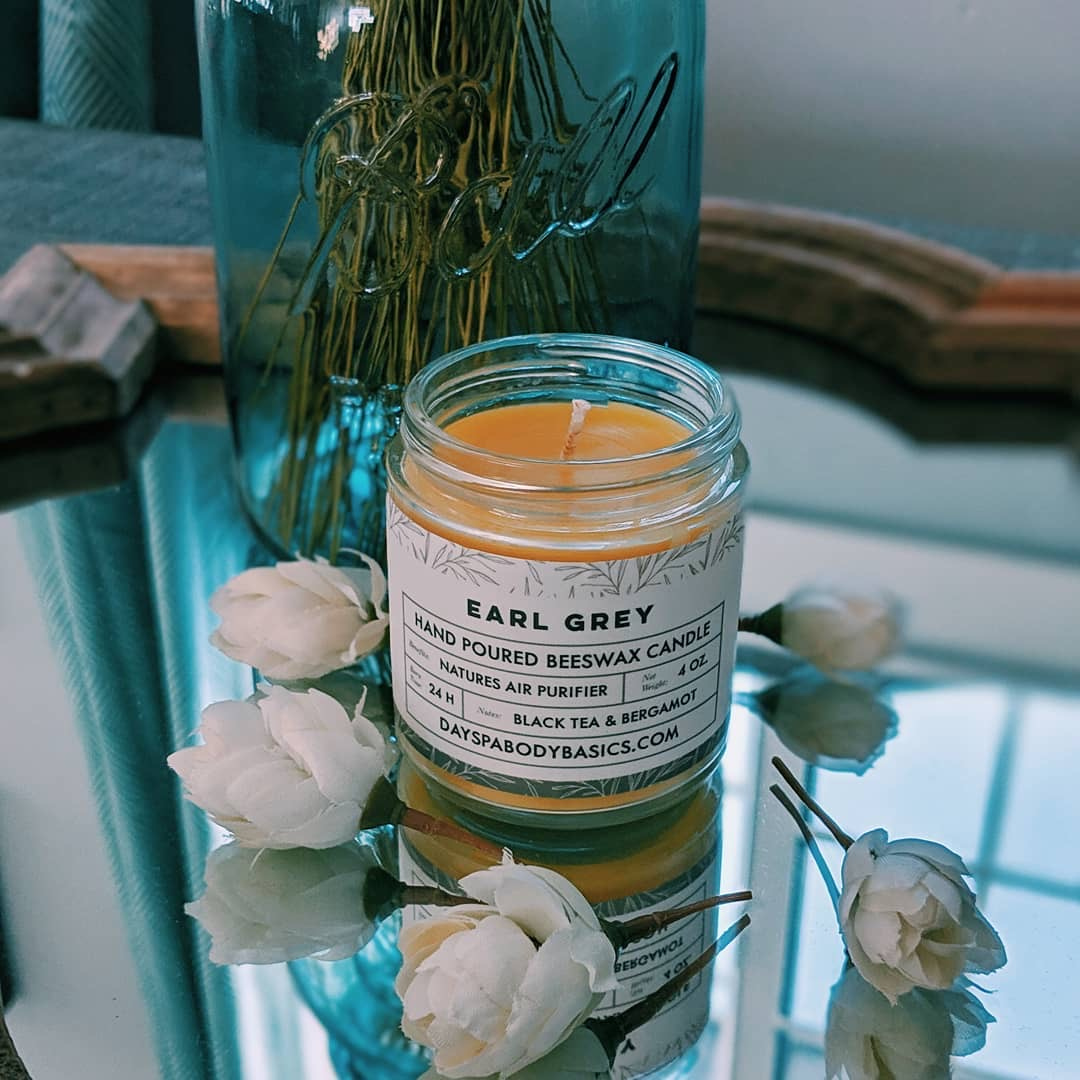 The most commonly used candle wax is paraffin. Regular paraffin candles are petroleum derived and can release chemicals like benzene, toluene, soot and other chemicals into the air. These types of candles do more harm than good for indoor air quality. Sadly, even some ingredients that you would think would be safe such as soybeans are GMO (genetically modified organisms) and contain residual chemicals. Even though they are marketed as organic or all natural, the process is not natural and as a result it will leave residual chemicals similar to those found in paraffin candles.
We believe it is important to only use products that are safe for you and your family. That is why we make 100% natural beeswax candles. Beeswax candles are more expensive to produce, but this should come as no surprise considering the process necessary to produce it, and the fact that beeswax is far superior than other waxes.
Beeswax is made by the female worker bee for construction of the honeycomb, which contains their honey. To produce one pound of beeswax, the worker bees eat about ten pounds of honey, fly 150,000 miles, and visit 33 million blossoms! The sugar converted by the bees wax glands is then secreted through tiny pores in the bees body as wax droplets, which harden into wax when exposed to air. The wax looks like small, transparent scales on the bees abdomen. After being chewed and processed by the bees, the wax scales turn into white color and become soft and pliable enough to be used as a construction material for the bee's comb. As high temperature would soften the beeswax too much and low temperature would render the beeswax too hard, the honeybees have to use their body heat to regulate the ambient temperature of the hive and maintain it such that it is most ideal temperature for managing the beeswax - about 95 degrees Fahrenheit (35 degrees Celsius). Quite the process! Beeswax is truly precious!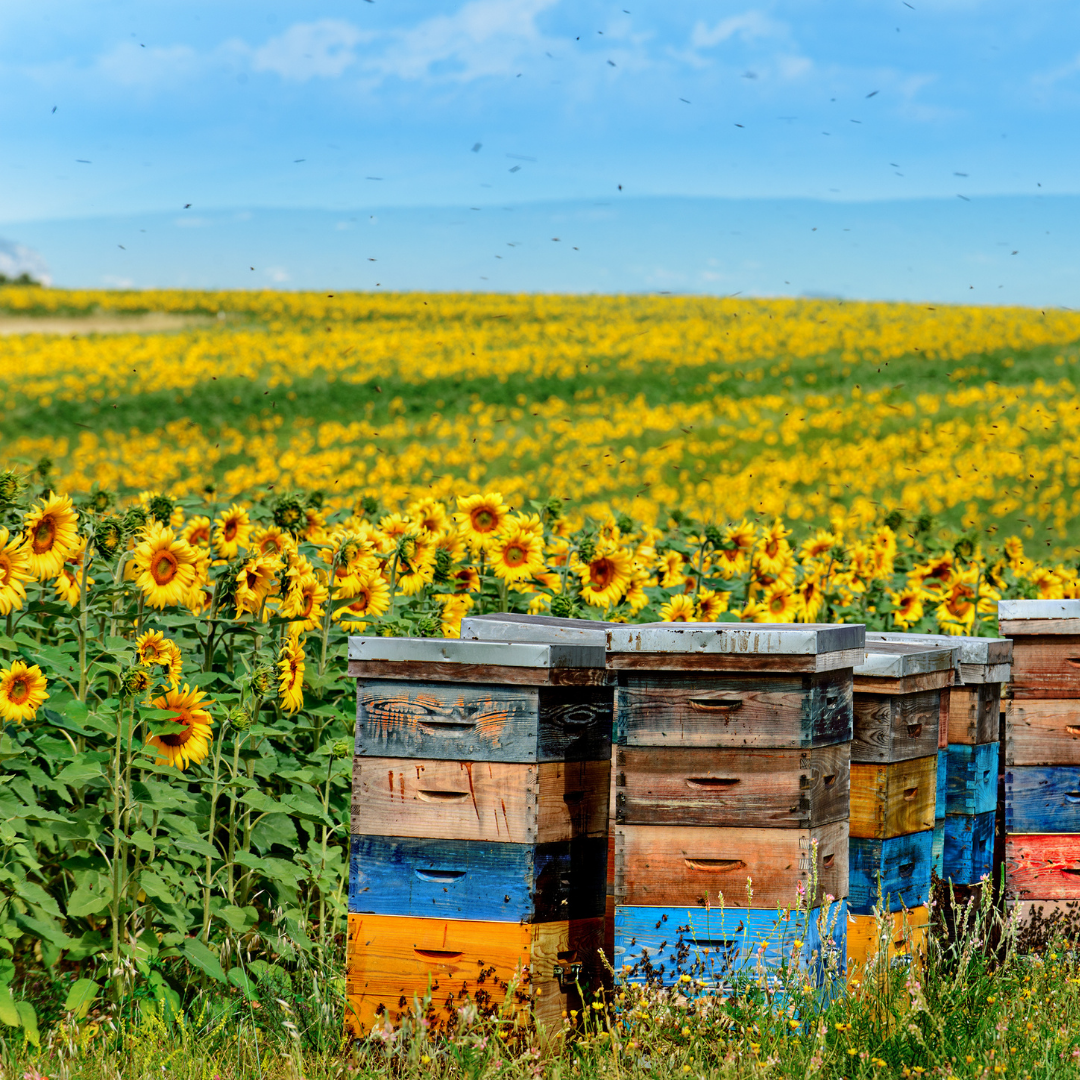 5 Reasons Beeswax is superior to other waxes:
Beeswax is truly an all natural product that is not only good for you but also smells deliciously honey-sweet. There are no chemicals added or released into the air.
Our Beeswax candles burn with almost no smoke and actually clean the air by releasing negative ions into the air. These negative ions bind with toxins and help remove them from the air.
Our candles also may be helpful for those with asthma or allergies because they actually remove common allergens like dust and dander from the air.
Beeswax candles burn more slowly than paraffin and soy candles, so they last much longer. Our candles are in 4 ounce jars and yet they can burn for 24 hours straight!
They burn brighter than soy, palm or paraffin wax candles.
Check out our candles for yourself! We have a variety of amazing scents, that are perfect for any occasion. They also make great gifts, and are included in a number of our gift boxes. Follow us on Facebook, Instagram and Pinterest.