Posted by Kelsey Johnson on 25th Sep 2020
Yellowstone National Park was established on March 1,1872. It is the world's first National Park. It is located in the Northwest region of the United States. Even though the official address is to the state of Wyoming, Yellowstone is actually in three states. The majority of Yellowstone is in Wyoming (96%), a small section of the park to the North and Northwest is in Montana (3%), and to the West a small section of the park is in Idaho (1%). The park covers 3,472 square miles which makes it larger than Rhode Island and Delaware combined. Yellowstone has five entrances: North, Northeast, East, South and West. This park is enormous, which is why it is wise to find out what you want to see and know which entrance is closest to those sights.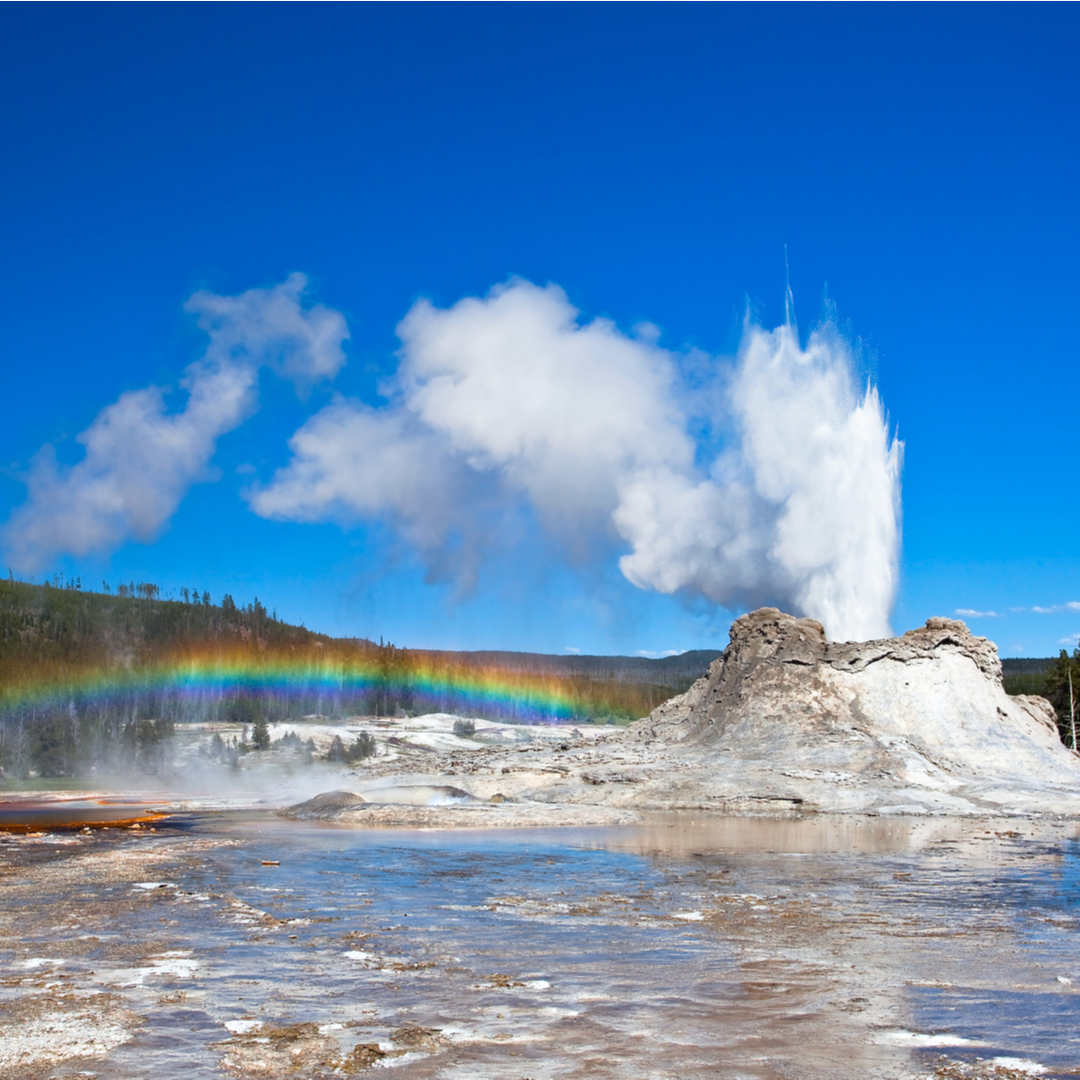 Yellowstone has multiple visitor centers, lodging and museums. These include: Mammoth Hot Springs, Tower-Roosevelt, Canyon Village, Fishing Bridge, West Thumb, Grant Village, Old Faithful and Madison. Yellowstone houses more than 720,000 museum items, including 30 historic vehicles, millions of archived documents and more than 20,00 books, manuscripts and periodicals. There are also plenty of hotels and campgrounds. Yellowstone National Park Lodges takes reservations for five of the campgrounds and the rest are first-come, first-served. There are 52 picnic areas and a marina. Around the park there are more than 1,800 known archaeological sites.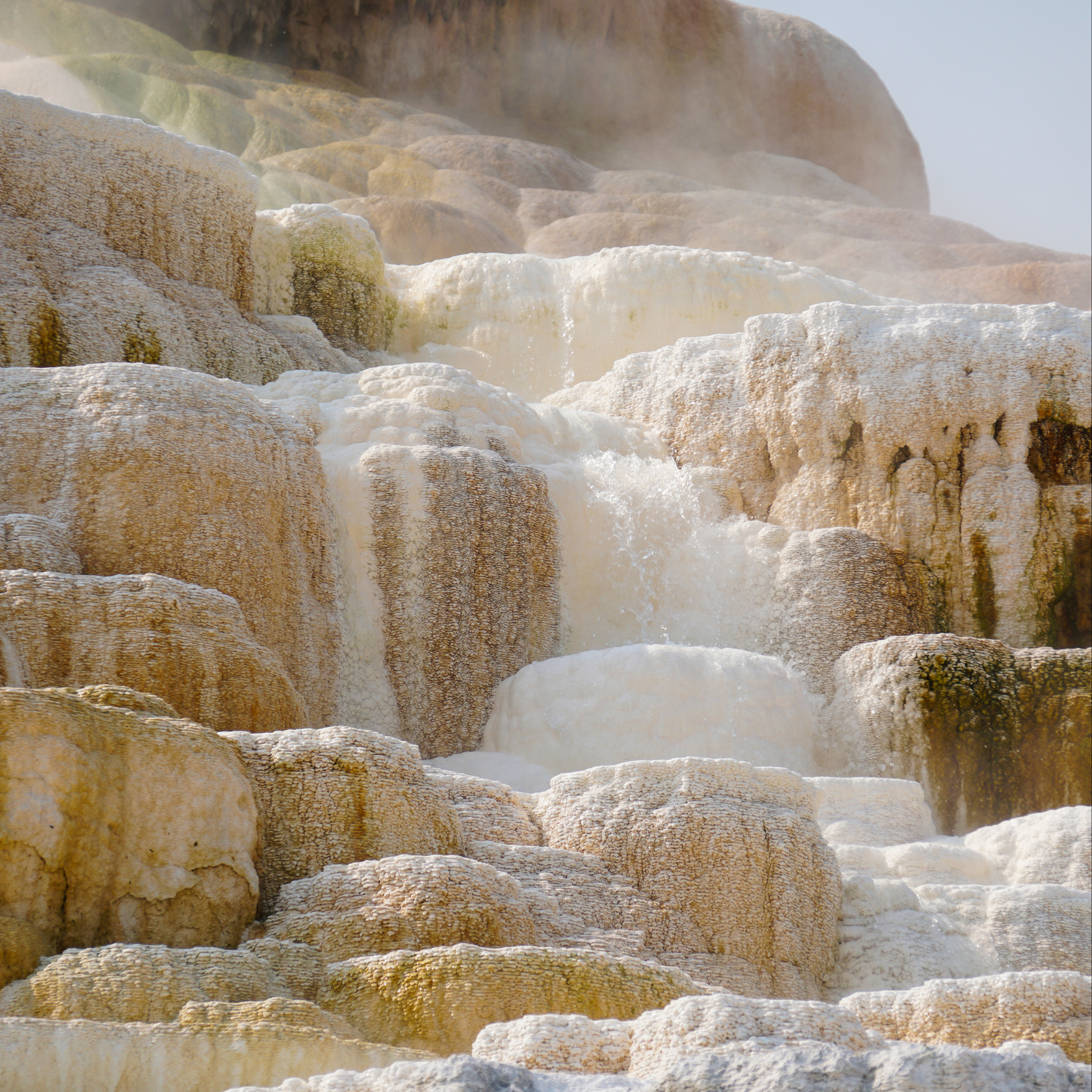 The park sits on top of an active "super volcano." The volcano's system contains a reservoir of magma big enough to fill the Grand Canyon several times over. Scientists are not concerned about an eruption occurring any time soon, the last was some 640,000 years ago, but the volcano is powerful enough to potentially cover the continental United States in ash. There are more than 10,000 hydrothermal features in the park, these include: geysers, hot springs, mud pots and fumaroles (the opening in or near a volcano, through which hot sulfurous gasses emerge). Yellowstone has more than 500 active geysers, which is more than half of the world's geysers! There are about 290 waterfalls and plenty of places to walk or hike. There are 13 self-guiding trails and approximately 1,000 miles of hiking trails which include 92 trail heads. Another unique feature in Yellowstone is Yellowstone lake, which is the largest high elevation lake in North America.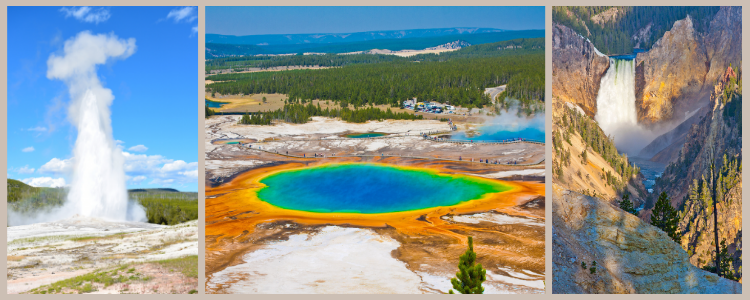 Yellowstone has an abundance of wildlife. It is home to the largest concentration of mammals in the lower 48 states (67 species). There are 285 species of birds that can be found in Yellowstone. The oldest herd of bison is also located in Yellowstone. According to the The National Park Service, Yellowstone is the only place in the United States where buffalo have continuously roamed since the prehistoric era. Bison living in Yellowstone constitute the nation's largest and oldest free-range herd. Other wildlife that can be found in the park is bighorn sheep, elk, moose, mountain goats, mule deer, white-tailed deer, pronghorn, black bears, grizzly bears, Canada lynx, coyotes, mountain lions, wolverines and wolves.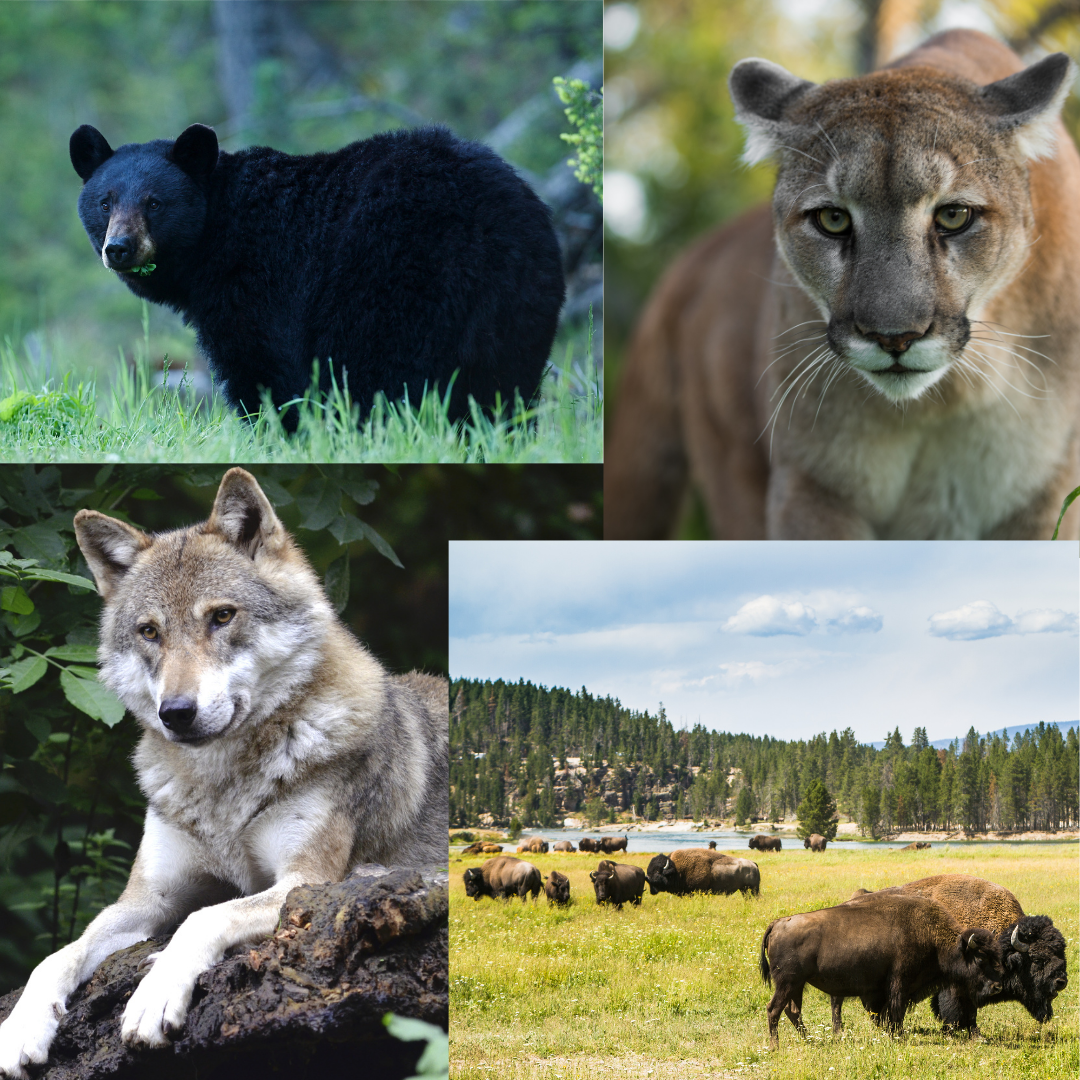 Plan A Perfect Visit In The Fall
With thinning crowds and colorful foliage, fall is a spectacular time to visit Yellowstone. In the fall, the park's landscape is magnificent. For photographers, autumn is paradise. Grasses turn a golden yellow. Deciduous trees and shrubs reveal their spectacular colors of orange, red and yellow and Aspen trees turn a brilliant, glowing gold. Normally the best time to enjoy the stunning fall scenery is from the last week of September through the first week of October. Some of the most colorful spots are Mammoth Hot Springs, the Lamar Valley, Blacktail Plateau Drive, Lewis River near the falls and Lewis River Canyon. During the fall many of the parks iconic animals tend to be more visible since cooler temperatures spur them to move to lower elevations. At this time bears put in long days scrounging for food to prepare for hibernation, thus they are often seen from the roads. Make sure to keep your eye on the sky if you want to see the annual fall migration of hawks and other raptors through Yellowstone. The Hayden Valley is a great place to spot these birds of prey because of its wide-open landscape. Fishers are also drawn to the park during this time since they rivers and streams are full of spawning brown trout. Two perfect spots for fishers are Madison and Gardner river.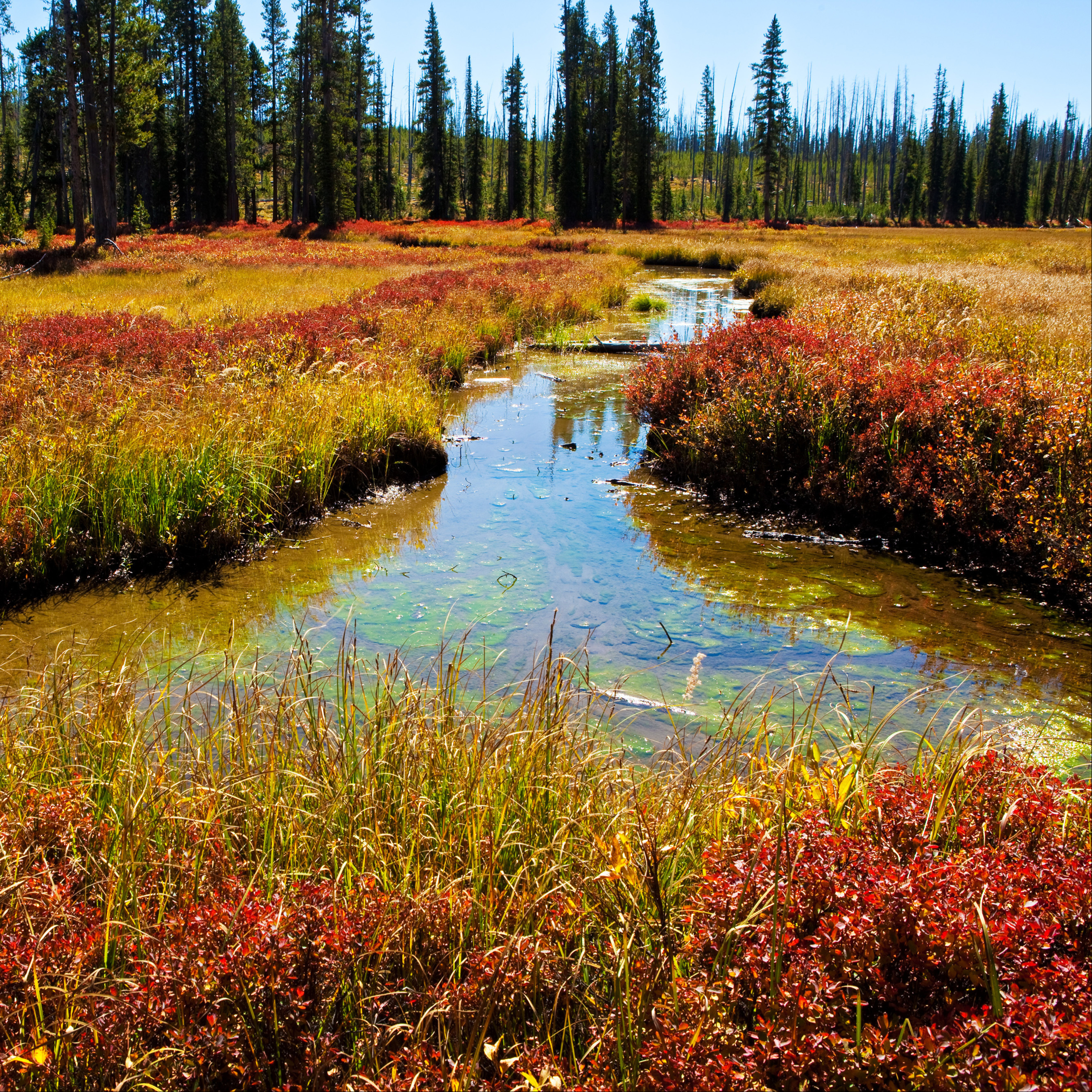 Elk mating season, or "rut" is in full swing in the fall, and Mammoth Hot Springs is the best place to hear bull elk bugling and see them competing for female attention. Along the Madison River, especially in September is a great month when people can see the mating season of elk in full swing. Some of the top photographers in the world gather every year to take pictures of mature bull elk and their harems. During this time elk are easily agitated and may charge, so never approach on foot and remember to stay at least 25 yards away! If you have never heard the bugle of a bull elk, you are in for an experience that has been described as both thrilling and haunting. The sound of a bull elk bugling is as memorable as anything else you may see or experience in the park. In most cases, the bugle starts low and throaty, rising to a high whistle, then dropping to a grunt or series of grunts. The reason the bull elk make these unique sounds is to challenge one another. It is commonly the result of a dominant bull that may have a harem of cows that he is carefully guarding. During this time bull elk bugle often, even in the middle of the day and continue right on through the night.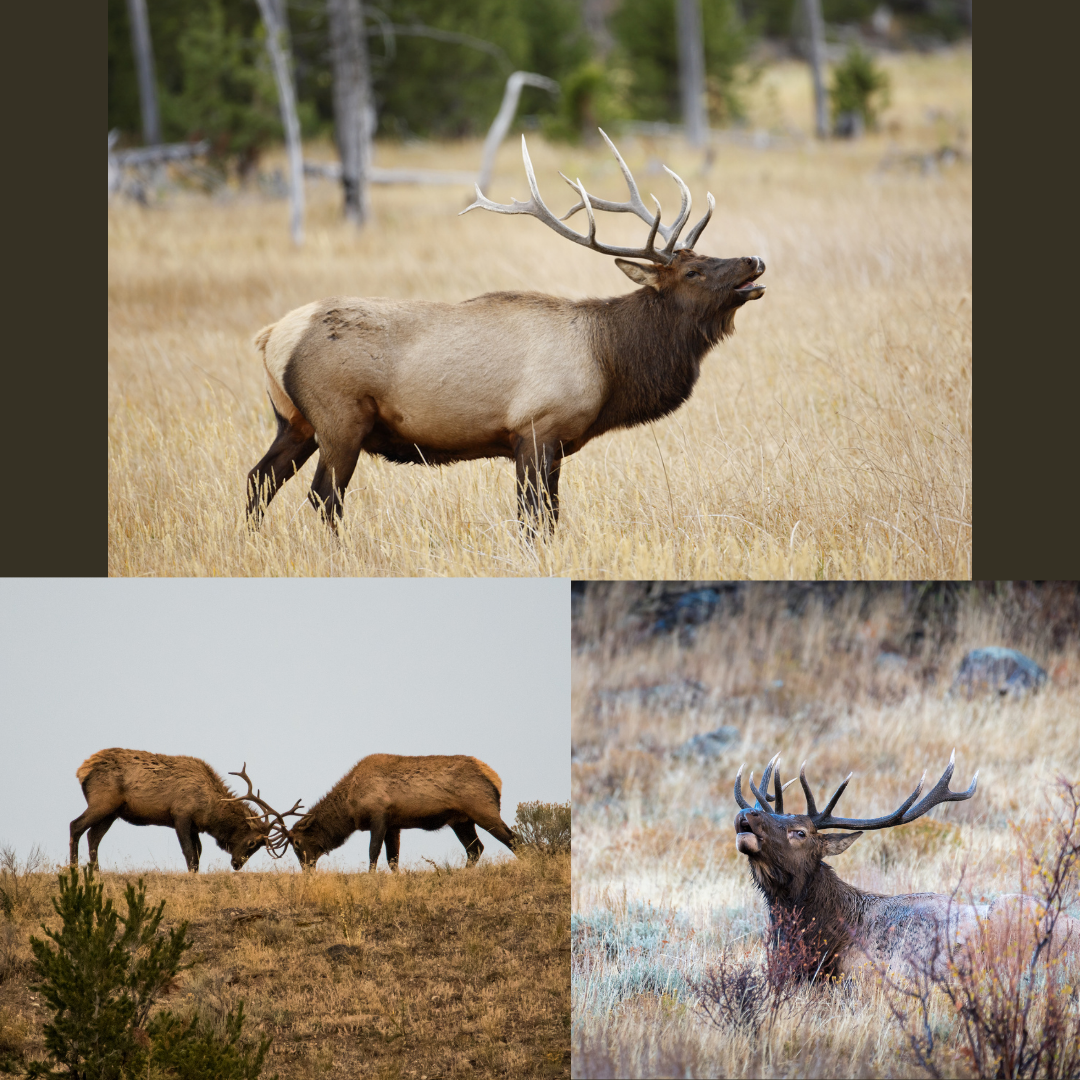 Keep in mind that guest facilities and services gradually start to close in the fall. Make sure to check the parks website for the fall closing schedule as well as weather and road updates. You can also check out special fall lodging packages.
These are just some of the amazing features of this majestic park. You have to experience for yourself the "other worldly" landscape and elements of this extraordinary park. There is no doubt your visit will be most memorable!