Posted by Kelsey Johnson on 21st Mar 2020
First of all, what are petrochemicals?? Petrochemicals are chemical products derived from petroleum. You can find them in construction chemicals, cosmetics, flavorings, fragrances, food additives, pharmaceutical drugs, inks, dyes, printing supplies, paint, packaging bottles, cleaning agents and surfactants. If you are wondering what surfactants are, they are in detergents, and soaps. It is the compound that lowers the surface tension between two liquids. Simply put it is what makes soap spread on your hands.
Petrochemicals are used to cut cost and they create stronger, longer lasting scents. While there is nothing wrong with being frugal and wanting long lasting products, using these chemicals is not good for our bodies. Keep in mind that anything touching our skin is absorbed through your skin into your bloodstream. Do you really want to put a multitude of mysterious chemicals directly into your bloodstream?? I'm sure you don't!! Especially when it is completely unnecessary to use these harmful ingredients. People forget that fast acting drugs such as nicotine patches and pain medications work best when applied to the skin in a patch. Harsh chemicals enter your blood stream just as fast.
Interestingly petrochemicals are used in many different products like hand sanitizers, cosmetics, air fresheners, cleaning materials and laundry detergents. Think about it, we could be using soaps and lotions that have the same chemicals in them as paint and packaging bottles! Gross right?! Why do so many companies use petrochemicals? It is because they moisturize the skin, help the products glide on more smoothly, and extend the shelf life of your lotions, disperse fragrance evenly throughout the product at a fraction of the cost of natural ingredients.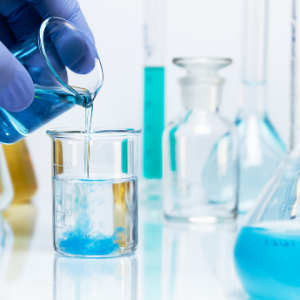 Is it worth using these products since they are inexpensive? To answer that, the Breast Cancer Fund said that avoiding synthetic fragrance is one of the main ways to prevent getting cancer. Crazy right?!
Another shocker for me was how these synthetic ingredients can affect brain development in fetuses. I am a mother of two so I understand that from the moment you find out you have a precious life inside of you, you are constantly concerned for their well being. I was very disturbed when i was reading information on what to do and what not to do when pregnant and came across a bunch of information that explained how dangerous these chemicals can be. At first I didn't think I had anything to worry about, until I went to my bathroom and looked at the ingredients of my soap, face wash, and shampoo. Instantly my garbage was full of products that could harm my baby.
Keep in mind that these chemicals can also be harmful to pets as well. If you would like 100% natural products for your beloved pets, check out DAYSPA Body Basics Dog Shampoo Bar.
After emptying my bathroom of products with harmful chemicals I was in need of products I could trust and afford. Thankfully I was able to find products I love at DAYSPA Body Basics. I highly suggest you check out their products! They have everything you and your family need; soap, lotion, face products, baby products and shampoos!! That's just a few of their products.
Using products that are 100% natural is the only way to ensure the products you are using will be safe for you and your loved ones. This can be daunting if you don't know where to find products that are natural and affordable. It's true that products made from synthetic ingredients and full of chemicals are cheaper than those made from 100% natural ingredients. When it comes to our health and the health of our loved ones we need to keep our priorities straight. Natural products may cost a little more initially, but the benefits of your over all health and reducing exposure to petroleum based chemicals outweighs the initial cost. It is worth it, trust me!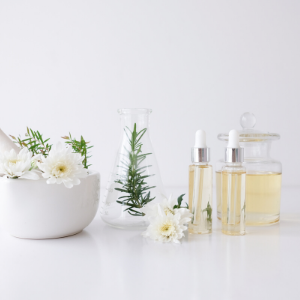 As I mentioned earlier, I am a mother of two and I understand what it's like living on a budget. Life is expensive! Using 100% natural products is possible. At least do as much as you can. For instance try and make sure that anything that touches your skin is 100% natural. It is also important that the things you can inhale, like air fresheners and even cleaning supplies are natural. You would be surprised how easy and inexpensive it can be to make your own antibacterial sprays and scrubs. For instance, vinegar is a great antibacterial and natural deodorizer!!
With all of the scary viruses, many are using a lot of hand sanitizer when washing their hands isn't an option. Hand sanitizer is a product that is hard to come by at the moment, since everyone is buying it as soon as it hits the shelf. Keep in mind that most hand sanitizers have unnecessary chemicals in it. Why not try a natural one?? DAYSPA Body Basics has a wonderful 100% Natural Hand Sanitizer. It kills 99.5% of germs and is 62% ethyl alcohol. DAYSPA Body Basics use 100% natural essential oils. So your hands will be clean and smell amazing! Plus this hand sanitizer can be used to clean other surfaces like shopping cart handles. Awesome right?!
In conclusion, let's be careful what we put on and in our bodies. Read labels carefully. Remember the best way to ensure you are using safe products for you and your loved ones is to use 100% natural products. It's worth it!