Posted by Dawn Costello on 11th Oct 2017
Sadly, we live in a world were physical human touch is rare. Though we may not think about it, human touch is desperately needed on so many levels. Infants deprived of touch, even when they are adequately feed, will fail to thrive. Isolated older ones become depressed because of lack of social interaction and simple human contact. Why is this so important to our ability to function on all levels?
As one of my many labels in life I get the pleasure of being a Massage Therapist (as well as a mother, a wife, a maid....). I can tell you that not every person I see for a massage is eager to receive one. Many times, the first words out of my clients mouth are "I really don't like to be touched". These clients are usually very stressed out and unwilling to relax. The Touch Research Institute continues to prove that after a massage, levels of the stress hormone drop, depression scores decrease, and mental focus improves. Regular massage can not only increase our quality of life, but plays an importantrole in healing specific chronic orthopedic conditions.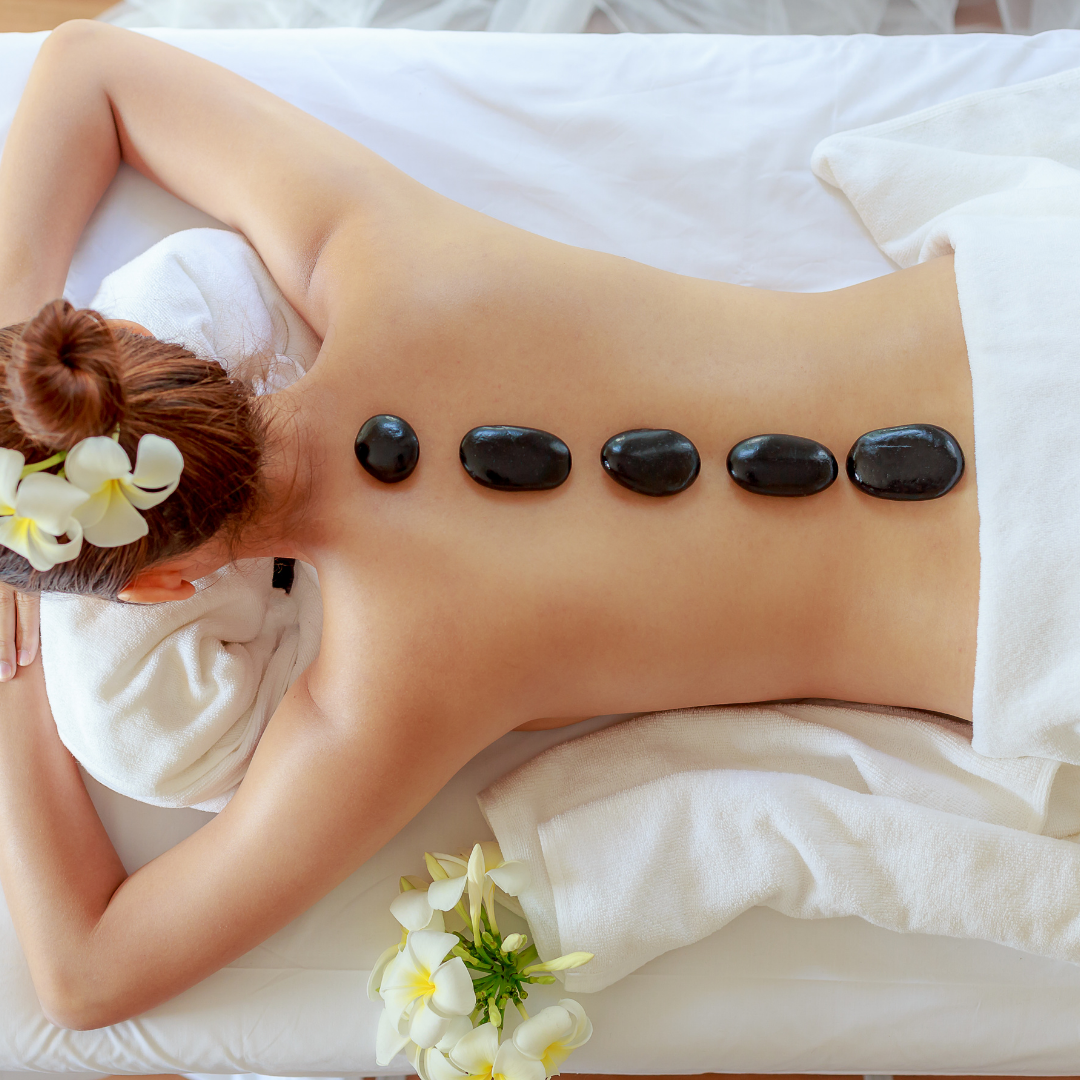 What about aromatherapy with massage. Back in ancient Egypt, aromatic baths were a daily ritual. This was followed by a massage using aromatic oils made from cinnamon, rose, cedarwood, lilies, myrrh and many more. Today, we have much more information about why essential oils are beneficial. Essential oils can complete a massage on many different levels. Our sense of smell can be as important as the benefit of absorbing essential oils topically.
Make sure to choose essential oils cautiously. Some scents can be very stimulating as well as others can sedate. Our DAYSPA Body Basics team makes it pretty easy when choosing a relaxing massage oil. Organic cold pressed safflower oil, organic castor oil, grapeseed oil, and Vitamin E is our base for all our massage oils. The hard part is choosing which scent is your favorite. Our scents include: Lavender, Lavender Mint, Coconut Cake, Huckleberry, Lemongrass, Pink Grapefruit, Rose Garden, and Vanilla Peach.
We also carry Organic Arnica Massage Oil and Organic Arnica Muscle Balm as well. Arnica is one of the most beneficial herbs in nature. It has the power to relieve many common aches, pain, and injuries. The main uses of Arnica include bruising, swelling, and pain relief. I use this Arnica Oil in every single one of my massages! I end my massages with a spritz of Herbal Mist to make a refreshing atmosphere for my clients - an aromatherapy pick me up.
Whether you are looking to relax and unwind or to speed up recovery for an injury and reduce swelling….. we have you covered. You won't be disappointed.