Posted by Kelsey Johnson on 2nd Oct 2020
Lavender is commonly known as a light purple flowered plant. Most species of lavender have silvery foliage that contrasts beautifully against the purple flowers. Most lavender species form tight clustered stacks of foliage topped by the colorful, fragrant spears of purple flowers that tower slightly above the silver foliage. Interestingly, lavender is from the mint family. It is believed that lavender originated from the Mediterranean, Middle East and India. Today lavender is also cultivated in Europe, Australia, New Zealand, North and South America. Lavender got its name from the Latin word 'lavare' meaning 'to wash'. This has proven to be a very fitting name since throughout history lavender has been used to scent baths, beds, clothes and hair.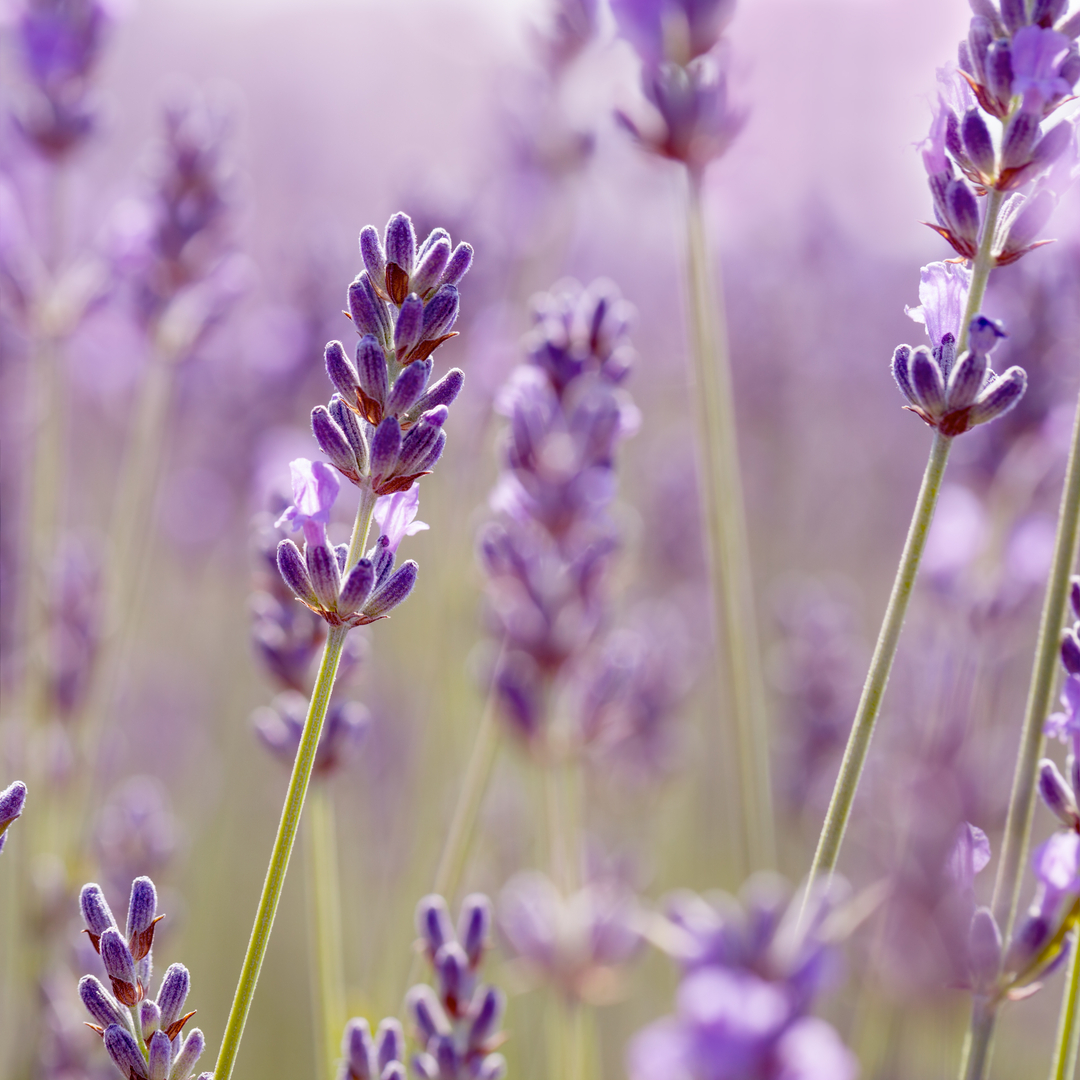 Benefits of Lavender oil
Lavender is most commonly known for its strong fragrance. It is no surprise that lavender oil has proven to be very desirable down to our day. When used in aromatherapy, lavender oil has a soothing and calming effect on the nervous system. It has proven to be great for alleviating stress, anxiety, depression and fatigue. The scent of lavender oil has been said to relieve feelings of nausea and motion sickness. Lavender is known to relieve headaches and help you sleep better because it relaxes the mind and the body. For women, if you apply lavender oil to your abdomen during your menstrual cycle, it can help relieve cramping. Check out our wonderful Lavender bath, body and massage oil. We are obsessed with our body oils. These amazing skin care must-haves leaves your skin glowing and supple. Regardless of your skin type, our body oils should be part of your skin care routine.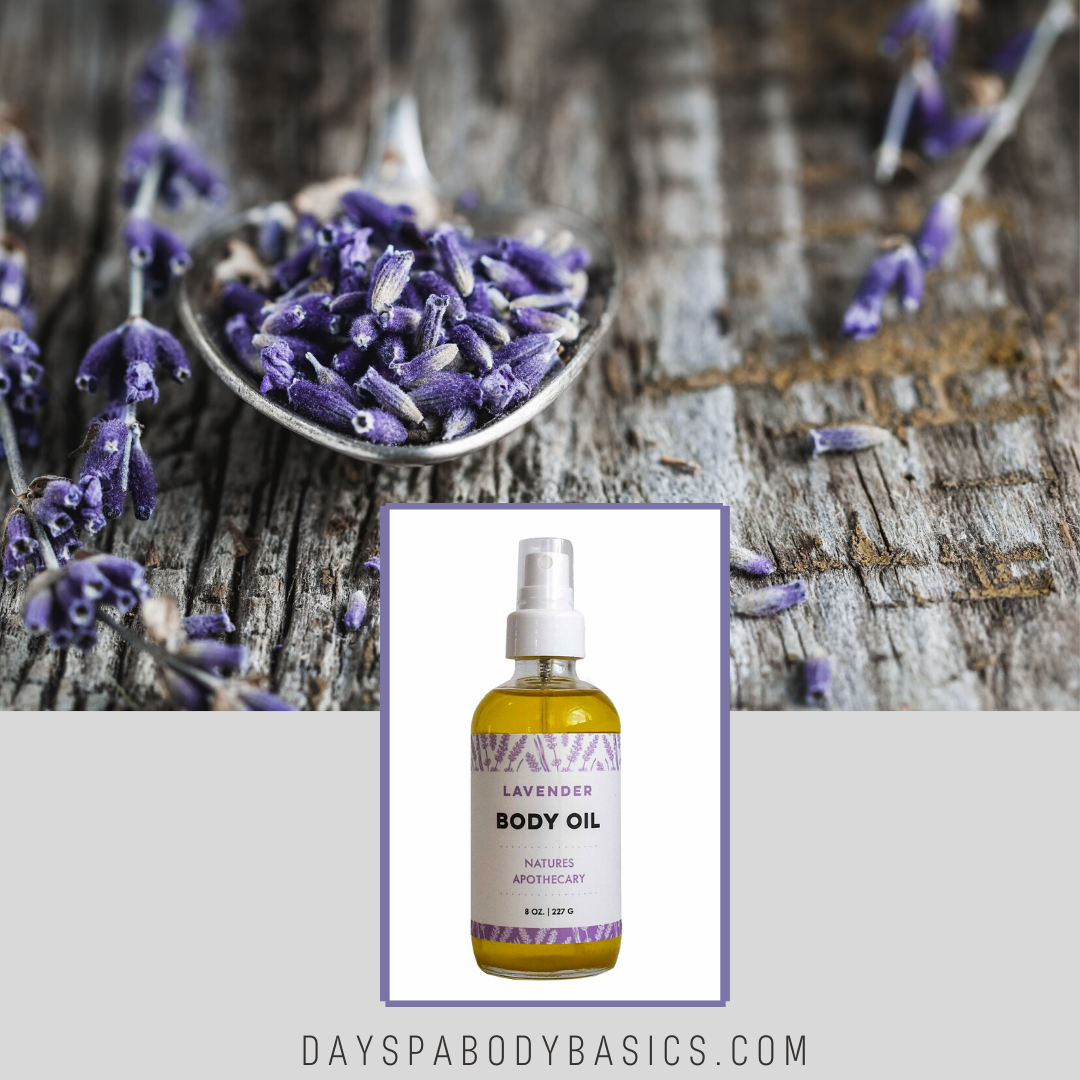 Lavender oil provides an abundance of benefits for your skin. It is used in a lot of bath and body products.
Body Soap: Lavender oil balances your skin's moisture barrier so it isn't too oily or dry. It gently moisturizes skin and doesn't clog pores. Lavender oil is naturally an antibacterial. This prevents, and heals painful acne breakouts. You can use lavender oil to reduce redness, blotchy patches and acne scars. Lavenders anti-inflammatory properties make it great for soothing and healing skin that is irritated from the sun or even insect bites. Since lavender is an antiseptic it promotes the healing of skin, which makes it a perfect soap for washing hardworking hands. It helps maintain healthy skin while gently treating cuts and irritations.
Lip Butter: Lavender oil can be helpful in reducing pain associated with cold sores. Lavender oil can decrease pain and inflammation. It can also treat peeling and cracked lips. Thus, lavender oil is a wonderful ingredient in chapsticks or lip butters.
Shampoo: Massaging lavender into your scalp helps balance your bodies natural oils and stimulates blood circulation, which can greatly improve hair growth. Lavender oil deep conditions the hair, helps control dandruff and keeps it shiny. These are just some great reasons to use lavender shampoo.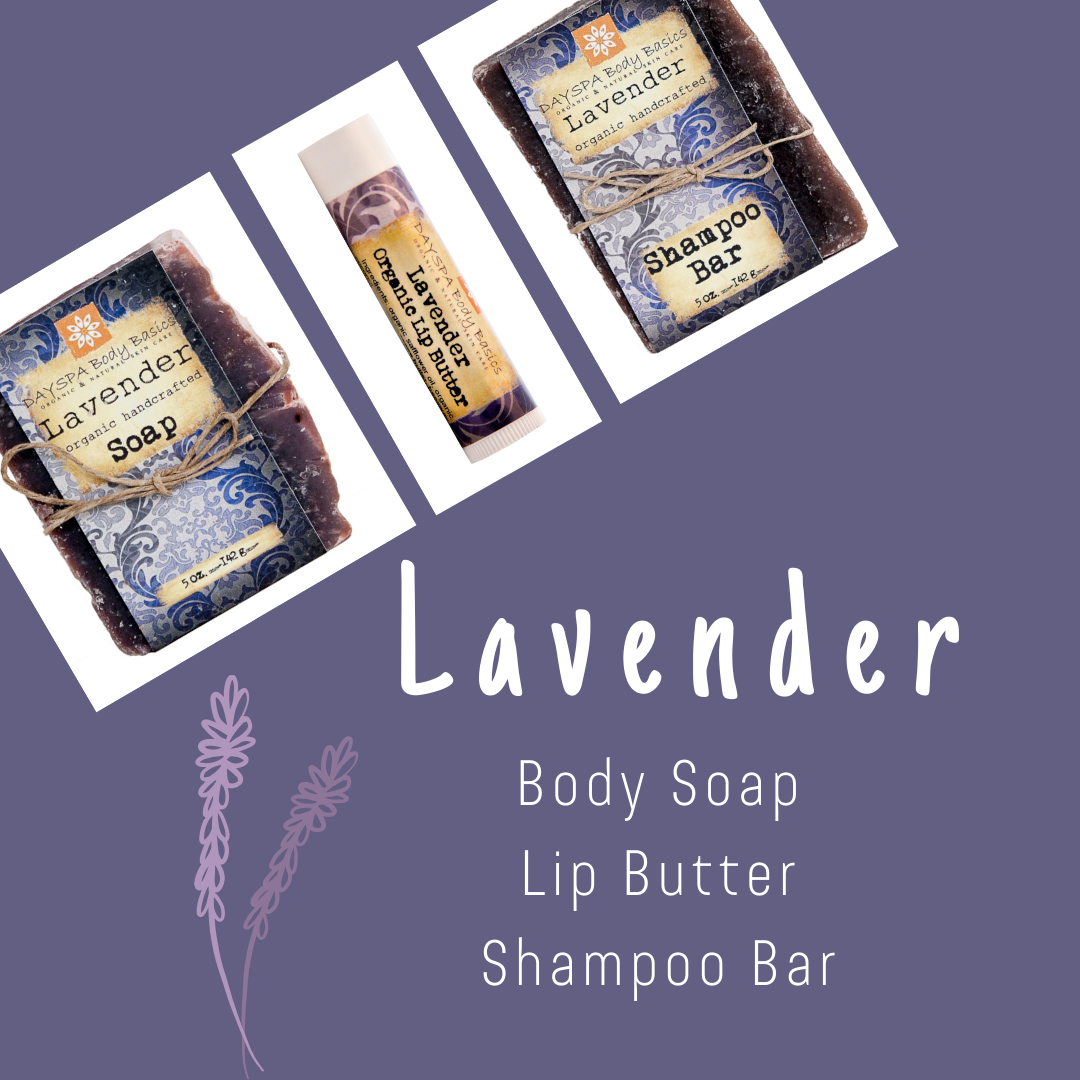 Bath Salts: As mentioned earlier, throughout history lavender has been used in baths. Understandably lavender was used because of its captivating scent, but in time the healing benefits became apparent. Lavender detoxifies your skin. It removes harmful toxins while promoting tension- release for sore muscles. Why not try some lavender bath salts for yourself, and experience the wonderful effects?
We use lavender in a number of our products, check it out for yourself by going to dayspabodybasics.com. We focus on natural ingredients that are both effective and sensitive to all skin types. Read our other blogs here ---- Ingredient Highlight.